Posted on
Dropping Off the Grid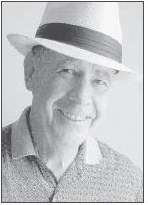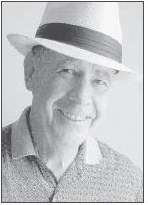 What happened?
People drop "off the grid," just vanish.
There are a few in my family. Some were not that far off the grid, really. The first was my father's distant relative Parker Merimuth Bomar, who was last found in Douglas County, Georgia, in 1900 and a member of the wide Bomar tribe.
His great-grandfather, Armstead Bomar, moved from South Carolina to what was Campbell County, Georgia, as soon as land was available.
Parker, one of nine kids, was the son of Elisha Pinkney 'Pink" Bomar and was sort of his own relative by marrying a cousin. There were a number of "Pinks" in the family, including Parker's own first born child.
Before there were census records as handy as your computer, my mother did as much of a search as was possible in those days and couldn't come up with anything useful. She gave up.
At the time, my family lived in Mt. Vernon, Georgia, and when Parker M. Bomar's family history finally fell into my lap, his descendants were living five miles away in Glenwood and had been there for several generations.
They were related to every established family in Wheeler County.
That son, Elisha Pickney Bomar, became a physician and was gunned down on the street of Lyons in 1918. The father and two sons who did the deed in front of witnesses bounced around the system but eventually walked.
I'd love to read the transcript of that trial in its various forms but doubt it still exists.
The Bomars and the Malones were connected to the same people but were not related. That's a shame because the second individual on the list was William L. Malone and his sister Missouri Malone.
William, born in 1848 and Missouri in 1851, were the children of John W. and Caroline Little Malone of Paulding County. John did have a taste for good (and bad) whiskey, according to those who cleaned up after him following his death.
John and Caroline married in 1848 and that is about the last we see of them. However in Caroline's father's will, written May 29, 1855, he mentions that his daughter, Caroline, was dead and the grandchildren living.
William and Missouri lived with their maternal aunt and her husband, Ephriam Pray, who at that time was William's legal guardian and continued as such as late as 1869.
Pray was a civil engineer, and it is unlikely that the Malone children escaped without a deep home-schooled education.
William is not mentioned in Pray's will published in 1893.
The world was littered with males named William Malone born in Georgia in 1849, but none of them are ripe.
One with nearly the right taste lived in Camp County, Texas. William appears in the 1880 census with his sister living in the house, but her name was given as "Sarah."
So, what's up with William Malone?
joenphillips@yahoo.com