Posted on
Cash Wins Masters In Akron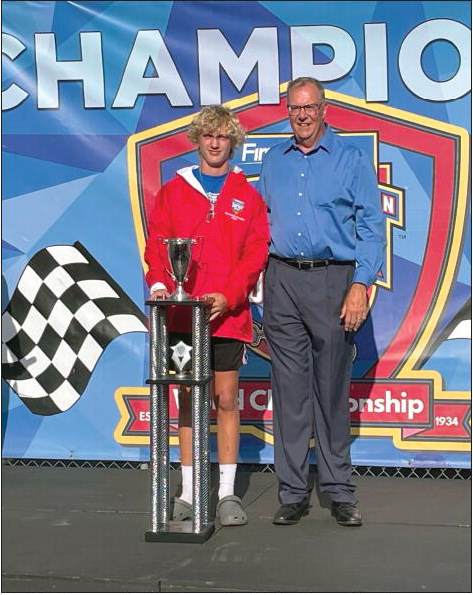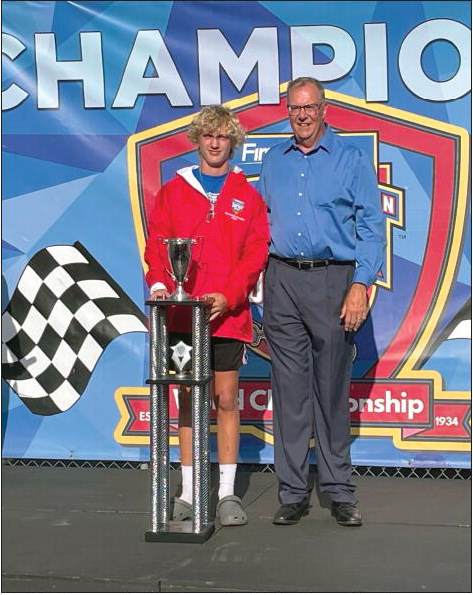 The Southeast Georgia Soap Box Derby twas in Akron, OH, last week for the FirstEnergy All-American Soap Box Derby World Championships. More than 300 boys and girls from across the country participated in the 84th FirstEnergy All-American Soap Box Derby in Akron for the chance to win $36,000 in college scholarships. Racers between the ages of 7 and 20 spent months building their gravity-powered race cars and competing in local Soap Box Derby competitions, like the derby and rally races held in Lyons at Partin Park, to earn their trip to the championship finals at the world-famous Derby Downs. The Southeast Georgia Soap Box Derby got to add another World Champion to their totals as Cash Driggers of Tarrytown raced his way into the winners circle of the Masters Division Rally Race. Driggers beat out Ronan Johnson of Camano Island, WA, by .075 seconds and Chris Kovach of Meriden, CT, by .09. Alyssa Head of Lyons also took sixth place in the race.
Aidyn Driggers had a great showing as she earned another second place finish in the World Championships. She had taken second in the Rally Super Stock Division last year, and this year she was second in the Local Super Stock Division. Eleni Fishcher of Columbus, OH, was the winner of the race with Driggers in second, and Garret Minch of Cleveland, OH, in third. Driggers also took third place in the All-Star Super Stock Race.
According to Southeast Georgia Director Kaydee Head, there were several local racers that made it out of the first round again this year, and the local racers again had a good showing in Akron.
Head said, "I am very proud of all of our racers that came to Akron. Early in the week there were timer issues that worried a lot of us for Saturday's World Championship, but luckily there continued from page
were no problems the day of the race.
' We came home with a Champion, and several other races did great as well..
'We have to thank all of our sponsors, which there are just too many to name. The race families, and our committee that helps out all year long."
Southeast Georgia Soap Box will kick things back off on August 6-7 as they host their August Rally Race at Derby Hill in Partin Park. There will be more races as they lead up again to the big race held every May at Derby Hill in Partin Park.
For more information on the local races, you can check out Southeast Georgia Soap Box Derby on Facebook.