Posted on
Ms. Patty Scott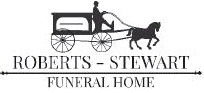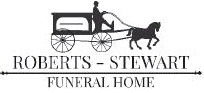 Ms. Patty Marie Scott, age 64, of Vidalia, went home to be with the Lord on Saturday, September 11, 2021, at East Georgia Regional Medical Center in Statesboro following an extended illness. She was born on November 30, 1956, in Vidalia to Marvin Dofus Scott and the late Wynell Cason Scott. She had worked as an administrative assistant at Walmart and was a member of Assembly of God of Orlando. In addition to her mother, she was preceded in death by her son, Brian
Cason Gomez.
Ms. Scott is survived by her father, Marvin Dofus Scott; her daughter, Kaylan Marie Gomez; her brother, Rodney Dofus Scott (Cheryl); two grandchildren, Airielle Salomae Gomez and Ireland Victoria Parks Gomez; and several nieces and nephews.
The family received friends on Tuesday evening, September 14, 2021, from 6:00 p.m. until 8:00 p.m. at Roberts–Stewart Funeral Home, Vidalia Chapel.
Funeral services were held on Wednesday morning, September 15, 2021, at 11:00 a.m. at Roberts– Stewart Funeral Home Chapel of Vidalia with Rev. John Griffin officiating. Graveside service and interment follow at Dead River Cemetery in Uvalda.
Condolences may be sent online at our website: www.roberts- stewartfuneralhome. com.
Full Paid Obituary