Posted on
Mr. Trey Ford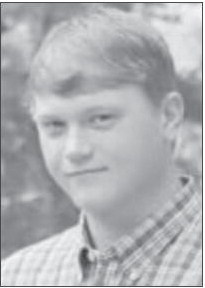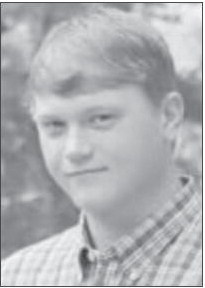 Mr. Trey Ford
Mr. Trey Ford, age 21, of the Five Points Community, died on Wednesday, September 15, 2021, at St. Joseph's Hospital in Savannah from injuries sustained in a work-related accident in Liberty County. Mr. Ford was a native of Toombs County and lived in Five Points all of his life. He attended Toombs County High School and currently was working with Sikes Brothers, Inc. He attended Liberty Baptist Church in Lyons. He was preceded in death by his maternal grandfather, Eugene Talmadge Turner; and his paternal stepgrandfather, James Daniel Beckworth, Sr. His family includes his parents, Bobby and Tammie Ford of Five Points; his fiancé, Bailey Dixon and his daughter, Maddie Ford of Lyons; 2 brothers, Levi Ford and Ethan Collins; 1 sister, Anna Beckworth, all of Five Points; his maternal grandmother, Ellen Louise Turner of Glenwood; his paternal grandparents, Mary Beckworth of Lyons, and William and Diane Ford of the Normantown Community; 1 sister-inlaw, Ashley Lawson of Cobbtown; several aunts and uncles; and 6 nieces and nephews, Paisley, Parker, River, Liam, Della-Grace, and Ford.
The funeral service was held on Saturday, September 18, 2021, at 3:00 p.m., in the chapel of Ronald V. Hall Funeral Home, with Pastor Reece Mincey officiating. Burial followed in Old Mt. Zion Cemetery.
Pallbearers were Levi Ford, Ethan Collins, Hank White, Tyler Love, Lucas Oliver, Manny Hernandez, and Tyler Lacklin.
Flowers will be accepted, or memorial contributions may be made to Sons of Smoke, 1461 Sam Beasley, Lyons, GA 30436.
Ronald V. Hall
FUNERAL HOME
'Memories, of a Lifetime of Love'