Posted on
What's Really Homemade?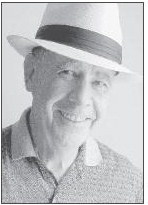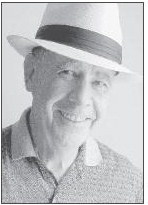 What is homemade today? On my most recent road trip to deep South Georgia I was lured by a sign for "baked from scratch buttermilk biscuits." Having been suckered by similar claims before, I shoved my skepticism aside and took a chair.
The biscuits were pretty good, slightly brown on top suggesting they were cooked hot and quick as they should be.
They had a tinge of yellow, hinting that they were not made from self-rising flour.
The sausage gravy was honest because I found a lump scraped from the side of a skillet and bits of crispy sausage.
My breakfast left little to be wanted, and if I was suckered, it was well-done.
You can buy perfectly cut frozen biscuits if you keep your expectations in check.
The sausage in my gravy was not homemade, but I don't know where you would find small batch ground sausage.
My family made, smoked and cured sausage, and I've never tasted anything else close to it.
Pork trimmings were ground, spiced and stuffed into long tubes of muslin then hung from wires in the smoke house.
As the sausage cured and dried, a harmless green mold formed on the outside of the of the tube.
When sausage was needed, the tube was taken down, the tube pulled back, and slices cut from the sausage. The mold was washed off.
Homemade sausage had a distinctive taste that no commercial sausage can match, but Lee Packing Company has come close. Their sausage isn't cured in a smokehouse, but you can only expect so much.
Supermarkets sell various brands of homemade ice cream, but few of them really have that hand-cranked, homemade taste.
One thing missing is the flavor-carrying essence of fresh cream and lots of it.
Today's ice cream is iced milk at best. Folks are so nervous of the fat content of everything that I doubt real ice cream would be commercially possible.
My choice flavor is "butter-pecan" which does not contain butter at all. The top flavor is "maple" but maple-pecan doesn't have the same sound to it. I get mine from the German food store.
Some things are not sold as "homemade" and probably never will be.
Homemade clothing reminds one of crooked seams and weird collars.
The gaggle of men around the tables where I found homemade biscuits were regulars, and it didn't take many bites to discover why.
I look forward to another road trip and next time will make notes.