Posted on
Rev. Roy Thompson, Sr.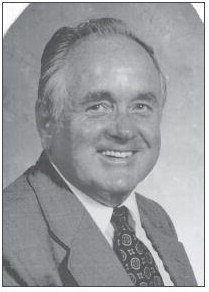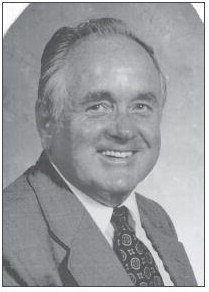 Rev. Roy Lee Thompson, Sr., age 89, of Adrian, died on Wednesday, August 18, 2021, at his home. Rev. Thompson was born in Johnson County. He was a graduate of Trevecca Nazarene University in Nashville with a Bachelor's degree. He served several Nazarene churches in Americus and in the Nashville area, including Pond Creek, Morris Hill, Whites Creek, Joelton, Glencliff and Griffins Chapel. His final assignment before retiring was his childhood church as a staff minister, Mt. Olive Church of the Nazarene in Wrightsville. During his time in the Nashville area, he also drove a school bus for the Metro Nashville Public School System. He was preceded in death by his parents, Harvey Millard and Mattie Mae Rowland Thompson; 1 son, Roy Lee Thompson, Jr.; 2 brothers, Herman and James Thompson; and 1 sister, Blanche T. Smith.
Survivors include his wife of 69 years, Mary Katherine Thompson, Adrian; his children, Freida Thompson Orsbon, Nashville, TN, Bruce Thompson (Sandy), Cookeville, TN, Wanda Thompson Greene (Ricky), Nashville, TN, and Tommy Thompson (Carol), High Point, NC; his siblings, Marvin Thompson (Willett), Wrightsville, Doris Peace, Adrian, Carl Thompson (Joyce), East Dublin, and Molline Thompson, Adrian; 1 cousin, Herschel Roland, Opelika, AL; 10 grandchildren; 9 great-grandchildren; and many nieces and nephews.
Funeral services were conducted on Saturday, August 21, 2021, at 11:00 a.m., at Mt. Olive Church of the Nazarene in Wrightsville, with Rev. Jimmy Wright and Rev. L.T. Logue officiating. Interment followed in the church cemetery.
Sammons Funeral Home in Soperton was in charge of arrangements.