Posted on
Mrs. Nancy Richardson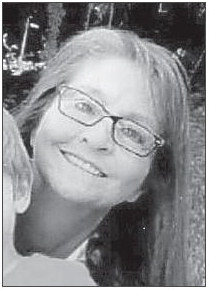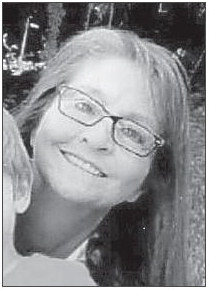 Mrs. Nancy Lynn Barwick Richardson, age 53, of Brunswick, died on Sunday, August 22, 2021, at St. Jospeh's Candler Hospital in Savannah. Mrs. Richardson was born in Vidalia, spent a short time in St. Mary's as a young child, and grew up in the Lothair Community of Soperton. She was a 1986 graduate of Treutlen County High School. She worked with the Department of Defense at Kings Bay Naval Base in Kingsland and worked for 30 years with the Internal Revenue Service at the Federal Law Enforcement Training Center in Brunswick. She was a former member of the Lothair United Methodist Church, Soperton and College Place United Methodist Church in Brunswick, and was presently a member of Crooked River Baptist Church. She was preceded in death by her parents, Marvin Carter Barwick, Jr., and Jeanette Elliot Barwick, and 1 brother, John Barwick.
Survivors include her husband, John Raymond Richardson; her children, Erica Lynn Day (Wesley Carroll), St. Simons Island, Kristy Renee McLaws (Brian), Woodbine, Mercedes Lynn Richardson, Soperton, and John Shelton Richardson (Sierra), Soperton; her siblings, Mary Ann Barfield (Richie), St. Mary's, Beth Warnock (Ken), Dublin, Charles Barwick, St. Mary's, Michael Kim Barwick (Vickie), St. Mary's, Chris Barwick (Danielle), Lothair Community of Soperton, George Barwick ( Jan), Cedar Crossing, and Susan Duggan (Lee), Dublin; her in-laws, John Lewis and Daisy Richardson, Soperton; 5 grandchildren, Evie Carroll, Braden McLaws, Zaiden Cox, Ariel McLendon, and M.J. Richardson; and numerous nieces and nephews.
A graveside funeral service will be conducted on Wednesday, August 25, 2021, at 11:00 a.m., in Fowler Cemetery in Soperton.
Sammons Funeral Home in Soperton is in charge of arrangements.