Posted on
editorials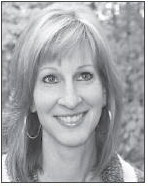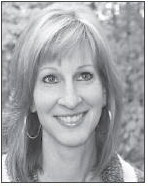 Goodbye, Recliner
I thought I would be happy to see it go. The La Z-Boy recliner upholstered in a dark brown leaf print was over 12 years old and hadn't aged so well. The fabric was worn thin in places with picks on the arms, thanks to our little blind cat who often used his claws like ice climbing hooks to pull himself up to me when I was sitting in the chair in the evenings. I cringed every time I heard his claws dig into the material.
We ordered a sectional sofa unit over a month ago, and when we learned it would be delivered this Friday, I realized I needed to move fast and get rid of our sofa (what I have come to call "the world's most uncomfortable sofa") and recliner in the upcoming days. I posted an ad with photos on Facebook's Marketplace. In less than thirty minutes, a nice couple from Cleveland, Tennessee, were on route to haul the recliner away.
Again, I thought I would be happy to see it go, but as I watched the new owner's truck drive away with the recliner safely secured and wrapped in plastic film in the back, a sadness washed over me.
I've long understood the power of keepsakes. We all keep and hold onto objects that link us to powerful memories and people — people we love, people we miss. The recliner connected me to my motherin- law, Margaret.
We actually bought the recliner for her, though it occupied a space in our great room. After the death of my father-in-law in 2009, Margaret moved to a nearby assisted living facility. She had suffered a brain injury from a car accident and had slight dementia. She had also lost her ability to walk. She spent most days in bed, in a wheelchair, or in one of those "lift" recliners.
As the holidays approached that year, we wanted to bring her to our home for a few days, so I went to the furniture store and purchased the mid-sized recliner and a sleeper sofa for her.
A few days later, we drove her to Adairsville, rolled her into the house, and transferred her to the recliner.
"It's comfortable," she said, giving her approval and looking a bit like a queen sitting on a throne.
We built her a fire in our fireplace, and she settled into the chair with our Golden Retriever, Daisy, by her side. We watched the animated movie, "Up," and cried silently when Carl's wife, Ellie, died. That scene hit too close to home.
In 2010, we again brought Margaret to our home for a special Christmas vacation. Snow was in the forecast. After the first few flurries fell, we parked the recliner in front of the big windows in the back of our house so Margaret could watch the woods fill with snow. We played old-timey Christmas music throughout the house. I was preparing a Christmas feast in the kitchen when I heard her singing along with Bing Crosby.
I'm dreaming of a white Christmas, Just like the ones I used to know, Where the treetops glisten and children listen, I peeked around the corner at Margaret in the recliner, wrapped in a warm blanket like a human burrito, watching the snow fall. She was lost in thought — remembering a time long ago as she sang the lyrics.
Each time she visited, the recliner was her domain.
Several years ago, I, too, was confined to the recliner. I had damaged the nerves along my rib cage when I sneezed violently. It was painful, and for a couple of weeks, I walked gingerly, breathed shallowly, and vowed not to ever sneeze again. I couldn't tolerate lying on the flat surface of our bed. The only place I could sleep for a week was in the soft, supportive recliner. Thank goodness we had it.
After we lost Margaret in fall of 2012, the recliner became the chosen napping spot for the dog until she died. Our current Golden Retriever, Cali, claimed it a few months ago and often curled up between its arms to watch our every move.
Sensing that something was going on yesterday, Cali jumped onto the recliner's seat cushion, flopped down, and gave me a look as if daring me to get rid of it.
"You have about five more minutes to say goodbye to it," I said. "Sorry, girl."
Its new owners, David and Lynn, bought it to go with another chair covered in leafy fabric. We helped them load it, and then we watched it disappear down the driveway.
"Out with the old, and in with the new," as the saying goes. I should be happy, but I'm not.
To hear sleigh bells in the snow.