Posted on
Mrs. Martha Wood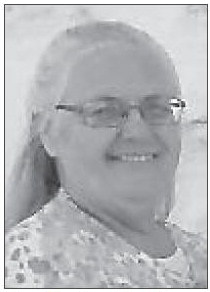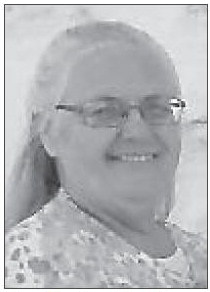 Mrs. Martha Ely Wood, age 67, of Soperton died on Wednesday, August 11, 2021.
Mrs. Wood was born in Soperton, where she grew up and attended school. She served the community as a pastor's wife and as a Parapro in the Treutlen County School System, working with special needs children, and retired in 2017. She was a member of Union Grove Calvary Holiness Church in Wrightsville. She was preceded in death by her parents, Rev. Edward D. and Almeta Jones Ely; her husband, Larry Phillip Wood; and 4 siblings, Billy, Donnie, Garland and Junell Ely.
Survivors include her children, Rachael Hadley (Joey), and Rev. Josh Wood (Dana), all of Soperton; siblings, Jean Kennedy, East Dublin, George Ely (Joyce), Leesburg, FL, Brenda Gillis (Ray), Rincon, David Ely (Wendy), Macon, and Judy Grimsley, Macon; grandchildren, Adalynn, Kolton, Kaison, Kamron, Bella and Onna; and many nieces and nephews.
A graveside funeral service was conducted on Saturday, August 14, 2021, at 11:00 a.m., in Midway Cemetery, with Pastor Jim Yeomans officiating.
Pallbearers were Seth Yeomans, Isaiah Yeomans, Neal Rogers, Brad Ely, T.J. Spivey, her son-in-law, Joey Hadley, and grandsons, Kolton, Kaison and Kamron Hadley. Honorary pallbearers were fellow pastor friends and spouses.
In lieu of flowers, memorial contributions may be made to Union Grove Calvary Holiness Church, Building Fund, 370 Union Grove Church Rd., Wrightsville, GA 31096.
Sammons Funeral Home in Soperton was in charge of arrangements.