Posted on
Mrs. Gwendolyn Febus-Aponte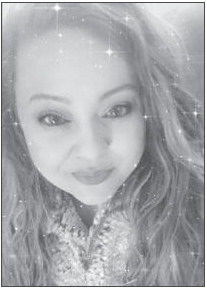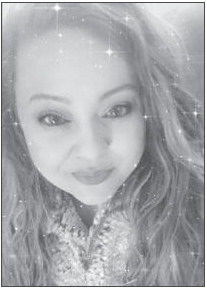 Mrs. Gwendolyn Febus– Aponte, age 43, of Adrian, died on Friday, August 13, 2021, at Fairview Park Hospital in Dublin.
Mrs. Febus-Aponte was born in Dublin and was raised in Soperton. She was a 1995 graduate of Treutlen County High School. She had worked at Vidalia Glass for a period of time before becoming a contractor working as a senior customer support consultant and supervisor. She had attended Blackville Church of God and most recently the Soperton Church of God.
Survivors include her husband, David Febus– Aponte, Adrian; her children, Zachary Lane Gillis, Adrian, Ariel Harriett Gillis, Soperton, and Emily Elizabeth Alvarado, Adrian; her mother, Becky Beck Hilton (Jimmy), Soperton; 1 brother, Justin Williams (Ashley), Uvalda; 1 sister, Marie Teruel Cordry, Wrightsville; 1 granddaughter, Soraya Elizabeth Sterling; and many extended family members and friends.
A graveside funeral service was conducted on Tuesday, August 17, 2021, at 11:00 a.m., in Westview Cemetery, with Pastor Greg Lowery officiating.
Sammons Funeral Home in Soperton was in charge of arrangements.