Posted on
editorials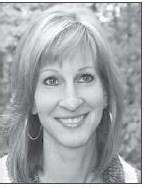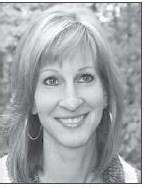 Grace
I met young Grace Key in the fall of 2016. She was a senior in high school and had been practicing with the high school's cheerleaders all summer. But during a home football game, something really ugly happened, and it was caught on video and shared with state and national media outlets.
Dressed in their tight uniforms, the cheerleading squad rushed onto the field to perform, but Grace was not allowed onto the field. She performed her routines by herself, on the other side of a fence. Why?
Well, in many ways, Grace was like every other student attending the ballgame that night and like all of the other cheerleaders. Then again, she was not. You see, Grace was born with Down syndrome.
Down syndrome is a chromosomal condition caused when cells divide abnormally and produce an extra copy, or part of a copy, of chromosome 21. This anomaly changes how an individual's body and brain develop, which can cause mental and physical differences.
The "cheerleading incident" was a great example of how people, schools, and institutions like to talk about "inclusion" but often fall short and end up excluding people with disabilities from everyday activities — they talk the talk, but they don't walk the walk. Grace was invited to be a cheerleader, sort of, but not really.
The community was outraged at how Grace was treated — or mistreated — that evening. There were phone calls, petitions, and lots of social media posts. Grace's parents were summoned to the high school for a meeting about the "cheerleading incident."
"After the meeting, I sat in my car and cried," her mother Carrie told me last week, remembering the pain. "But it was in that moment that I had an idea — Grace and I would start a business and advocate for people with Down syndrome and other disabilities." And that's what they've done. Today, Grace and her mother run Candidly Kind, a small apparel business that transfers Grace's whimsical designs onto tee shirts, masks, and totes. "Grace had always used art to express herself," her mother says. "A local art teacher helped her craft her first design."
The "Be the Light" tee shirt featuring three bright yellow light bulbs launched on March 21, 2018: World Down Syndrome Day. It was an instant success.
Other designs feature some of Grace's favorite sayings like, "Just love everybody," and "Go with the flow," written underneath continued from page
a turquoise van. I purchased one of her more poignant designs. A bright, cheerful glass of lemonade with the words, "I made lemonade," underneath — a nod to the adage, "When life throws you lemons, make lemonade."
Three red hearts make up the Candidly Kind business logo.
"When Grace was younger, she had open heart surgery. A lot of children with Down syndrome have to undergo cardiac surgery," Carrie shares. "And so she has always painted hearts." Grace is the salesperson, spokesperson, creative designer, painter, online model, order entry technician, label maker, packer, wrapper, and shipper. "And she writes a personalized note to every customer," Carrie says. "She loves that part. She's stayed up for hours after midnight writing those notes." She's also a generous philanthropist. She contributes a percentage of all her sales to charities that share her vision. She's donated over $45,000 since starting Candidly Kind three years ago. As Candidly Kind has grown, so has Grace's platform which she leverages to advocate for the rights of adults with Down syndrome and other disabilities. She's currently working with the National Down Syndrome Society to help end the legal practice of paying people with disabilities subminimum wages, she's an ambassador for Best Buddies International, and she works with Gigi's Playhouse Atlanta.
Today, she also claims the title of "online beauty influencer." A 2020 FabFit-Fun television commercial featured Grace opening a box full of cosmetics and gift items. She is also a partner for Urban Decay Cosmetics, a division of L'Oreal USA.
Grace has come a long way since that horrible "cheerleading incident." When I talked to her last week, I asked her what she wants the world to know about her.
"I want them to know that I can do anything — we [people with Down syndrome] can do anything," Grace says. "And love everybody. That's what it's all about. Just love everybody."

Grace Key