Posted on
Montgomery County Authorities Probe Shooting, Arrest Three in Drug Bust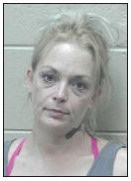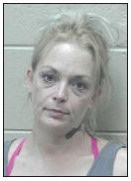 Montgomery County authorities have been busy over the last several days as they investigated a shooting and a drug bust. On Saturday, July 24, Montgomery County deputies responded to a home invasion at Wildwood Trailer Park Lot D-11. Upon arrival deputies found that a male victim had been shot. The man, who has not been identified by authorities, was treated for a minor injury.
The Georgia Bureau of Investigation is currently assisting in the investigation. Anyone with any information about this incident is asked to call Chief Ron Bivins at 912-583-2521 or the Eastman continued from page
shortly after fleeing. Georgia Bureau of Investigation Office at 478-3746988.
In another incident, three persons were arrested and a large quantity of methamphetamine and cocaine was confiscated following a traffic stop in Mount Vernon on July 22.
Montgomery County Sheriff Doug Maybin reported that the Sheriff's Office and Oconee Drug Task Force apprehended Brian Andrell Miller of Soperton, Jessica Ann Tighe of Ailey, and Wallace Nikita Hill of Mount Vernon.
All three suspects were charged with trafficking methamphetamine and possession of cocaine with Intent to distribute. Miller faces additional charges for escape, interference with government property and felony obstruction of an officer. He was recaptured with the distribution of drugs was recovered. The investigation is still ongoing, and more arrests are pending.
A search warrant was conducted at the home of Jessica Tighe where additional evidence consistent

Brian Miller


Wallace Hill