Posted on
Lights, Cameras, Action: Lyons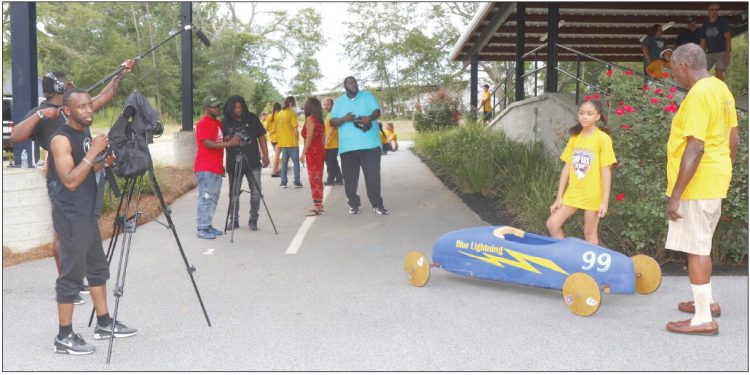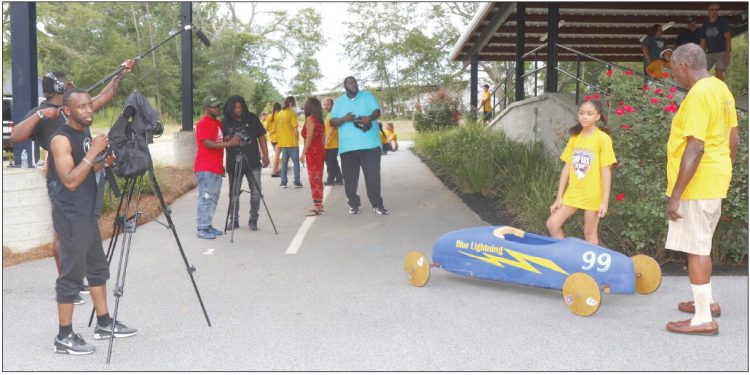 Preproduction filming began last week in Lyons for a movie titled "Blue Lightning." Produced by Luther Wardlaw of Toombs County and directed by Aaron Williams, the film tells the poignant story of an adventurous, orphaned girl (played by 10-year-old Ava Matello) who goes to live on a farm with her grandfather, (portrayed by Gordon Danniels). As they struggle to learn about each other and become family, the two bond over the town sport of soapbox racing.
As everyone knows, Lyons is famous for its annual Southeast Georgia Soapbox Derby, and it provided the perfect location for filming the movie named for the "Blue Lightning" soapbox racer. Last Tuesday, filming took place on Derby Hill in Partin Park, at Andy's Home Center and on a family- owned farm in Lyons.
In addition to Matello, who has already appeared in 12 movies, and Danniels, who is continued from page
known for his roles in "Fist Fight," starring Ice Cube, and "The Falcon and the Winter Soldier," the film also stars Quinton Aaron, best known for his leading role in the 2009 movie, "The Blind Side." He plays the town chef in "Blue Lightning."
Also starring in the film is Olivia Brown, who has had roles in "Miami Vice," "Seventh Heaven," "Dear John," and "Designing Women." She plays the grandfather's love interest in the film.
Williams also wrote the script for the movie that will feature music written by Wardlaw. Production on the movie will continue for the next several months, and a date for its debut will be announced later. A local premiere is planned, according to Wardlaw.