Posted on
Mrs. Thelma J. Peebles, age ….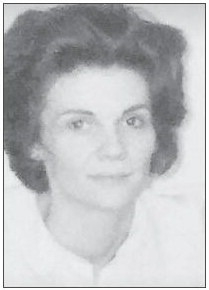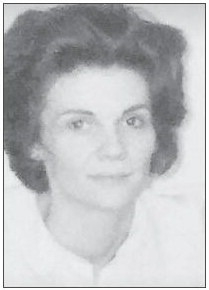 Mrs. Thelma J. Peebles, age 81, of Soperton, died on Friday, June 25, 2021, at the Treutlen County Health and Rehabilitation
Center in Soperton. Mrs. Peebles was born in Decatur, lived in the Atlanta area for many years, and in the early 1980s moved to the Gillis Springs area of Soperton. She retired as a seamstress at Dowling Mill in Atlanta. After moving to Soperton she became a member at Thigpen Chapel, where she served as the church secretary. She was preceded in death by her husband, Thomas Anderson Peebles, Jr.,; her parents, William Raymond and Fannie Lou Richardson Blalock; and siblings, Betty Ann Harrell, William Boyd Blalock, Jr., Jerry Blalock, Benny Blalock, Faye Shaw and Judy Shaw.
Survivors include her children, Thomas Anderson "Bubba" Peebles III (Donna Sue), Swainsboro, Kimberly Jean Peebles Rountree, Lyons, Michael Alan Peebles, Dublin, and Shannon Love (Darrell), Soperton; grandchildren, Shari Peebles, Terri Salter (Wally), Thomas Anderson "T.J." Peebles IV (Connie), Joseph Peebles (Amanda), Jonathan David Landress (Melissa), Sean Paul Knight, Brandi McDaniel (Joel), Dean Tanner, and Rebecca Anderson; 14 great-grandchildren; and numerous nieces and nephews.
Her family will receive friends on Thursday, July 1, 2021, from 6:00 – 8 :00 p.m., in the Williams Chapel of Sammons Funeral Home, Soperton.
Mrs. Peebles will be laid to rest privately.
Sammons Funeral Home in Soperton is in charged of arrangements.
Mrs. Thelma Peebles