Posted on
Voters in House District 156 Going Back to the Polls for July 13 Runoff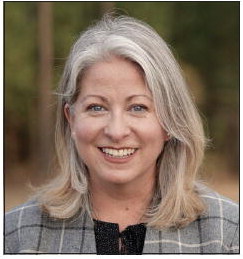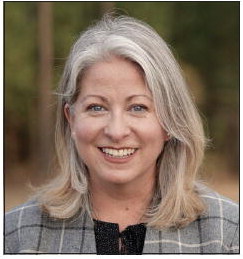 Voters in House District 156, including Toombs and Montgomery counties, will be returning to the polls in a runoff election to determine who will represent them in the Georgia Legislature. The runoff election will be Tuesday, July 13. Republican Candidates Leesa Hagan of Vidalia and Wally Sapp of Baxley received more votes than the lone Democratic candidate in that race, Wright Gres of Appling County, but neither Hagan nor Sapp obtained more than half of the total vote.
The winner of the July runoff election will represent their district during this year's redistricting proceedings and next year's legislative session before facing the voters again — possibly with dramatically changed boundaries. Currently, House District 156 includes Montgomery and Toombs counties and portions of Appling and Jeff Davis counties.
The House seat was left vacant when Greg Morris resigned from office earlier this year. Morris, a Vidalia Republican, was elected to the State Transportation Board.
Hagan, an online consulting firm owner, and Sapp, a car dealer, came within 1 percentage point of each other, but neither received a majority of the nearly 5,000 votes cast to avoid a run- continued from page
off. Hagan received about 43% of the vote, while Sapp pulled in about 42%. Gres finished third in the contest with nearly 15% of the vote.
Unofficial Voting Breakdown (Secretary of State's Website): Districtwide: Hagan, 2,068 votes, 43%; Sapp, 2,031 votes, 42%; Gres, 702 votes, 15%. Total: 4,801 votes.
Toombs County: Hagan, 1,368, 69.41%; Sapp, 293 votes, 14.87%; Gres, 310 votes, 15.73%. Total: 1,975 ballots cast; 16,558 total registered voters.
Montgomery County: Hagan, 539 votes, 60.02%; Sapp, 213 votes; 23.72%; Gres, 146 votes, 16.26%. Total: 898 ballots cast; 5,535 registered voters.
Jeff Davis County: Hagan, 50 votes, 22.62%; Sapp, 163 votes, 73.76%; Gres, 8 votes, 3.62%. Total: 221 ballots cast; 1,959 registered voters. Appling County: Hagan, 111 votes, 6.49%; Sapp, 1,362 votes, 79.60%; Gres, 238 votes, 13.91%. Total: 1,712 ballots cast; 8,976 registered voters.
How to Vote
Early voting will be held June 28 through July 9, Monday through Friday, 8:30 a.m. until 5 p.m. at the Elections and Registration Offices in Toombs and Montgomery Counties.
Saturday voting will be held July 3, 9 a.m. to 5 p.m. Offices will be closed July 5 to observe the July Fourth holiday. On Election Day, July 13, voters can vote at their respective precincts from 7 a.m. to 7 p.m. An absentee ballot can be requested, but with the new election laws taking effect, the application must be received by July 2.

Wally Sapp