Posted on
the SCOUTING REPORT "Pressure"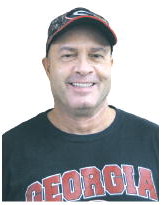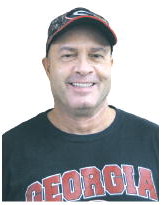 Game 7's in the Major League Baseball Playoffs, World Series, and the NBA Playoffs and Championship Series are at the paramount of pressure.
As we found out on Sunday, so are the fairways, rough, and greens of Torrey Pines near San Diego, California. Here's a fact that I didn't know. I wondered how the golf course got it's name. It's from the Torrey Pine, which was named after botanist John Torrey.
Pressure is something that every athlete at this level plays with. And on Sunday, Spaniard John Rahm was up to the challenge by sinking two key birdie putts on 17 and 18 to win the United States Open by one shot over Louie Oosthuizen.
Two former Georgia Bulldogs were actually in contention for most of the tournament. Russell Henley and Harris English were both on the golfteam and were roommates at the University of Georgia.
Henley actually was tied for the lead and seized an early lead on Sunday, but the pressure got to the Macon native, who couldn't seem to stay out of the sand.
That's nothing new for US Open pressure though, especially after the USGA puts their touches to the golf course. Open golf is not usually pretty golf.
The course got to defending champion Bryson DeChambleau, who was in the lead after he nearly holed out on the par three 8th hole; but then melted down on the back nine in 8 over par. He had an 8 on the par four 17th.
All of the golfers succumbed to pressure. Rory McIlroy threatened on the back 9, too, but succumbed to an ugly double bogey on the 12th hole.
How Many Times?
I really don't know the answer; but how many times have Atlanta's professional sports teams let us down in a game 6 at home; but that would leave out the Falcons. Well, the Hawks did it again on Friday night.
As I finish this column, Atlanta and Philadelphia are starting the fourth quarter of their game 7 tied at 76-76. Which team can handle the pressure?
The NBA playoffs are incredible. I know that the league is unpopular in South Georgia now. It shouldn't be.
Games like this sometimes come down to players who aren't yet stars. That's when players like Kevin Huerter, the Hawks' young 6'7" forward out of the University of Maryland, can stand out.
And while, yes, the Hawks lost game 6, they didn't lose game 7 in Philadelphia. Can the Atlanta Hawks be the next champion in Atlanta. These guys are incredible.
It's like Kevin Heurter said in his postgame interview after scoring 27 points and hitting three key free throws in the final minutes. "This team is special."
Bring on Milwaukee!!!