Posted on
VRD 12U Girls Take Title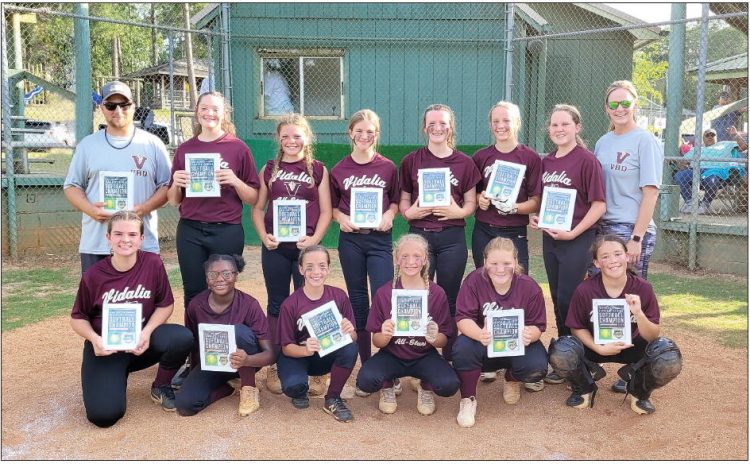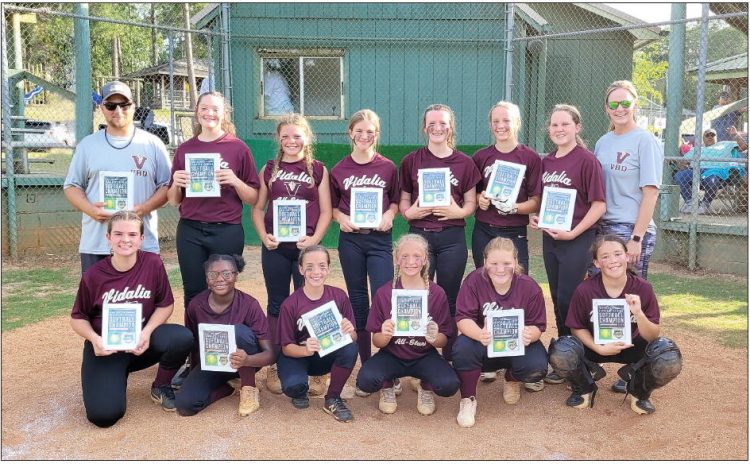 The GRPA District 1 Tournament was held at Partin Park last week with Vidalia coming out on top and taking home the title for the 12U girls softball team.
In the first game of the tournament rivals Vidalia and Lyons faced off. Vidalia jumped out to a 10-2 lead after the second inning, and were up 15-2 after the third. At the end of the fourth, the score was 16-5 with Vidalia well out in front.
The final score of the game was 16-9 in five innings as Vidalia won the game by the run rule.
Lyons dropped into the losers' bracket and won their next game over Dublin. They were up 5-1 after the first inning and led the game 9-1 after the second. They went on to win the game 16-1 to keep their tournament alive.
Lyons, though, fell in the next game to Swainsboro by the score of 23-9 to end their run.
Vidalia had defeated Swainsboro 10-8 in the semifinals, which had sent them to the losers' bracket to play against Lyons. With the win over Lyons, Swainsboro moved into the Championship Game for a rematch with the girls from Vidalia.
Vidalia pulled out to a 4-2 lead after the first inning of the title game, and by the end of the third inning were on top 6-3. They pushed that lead to 8-3 after the fourth inning and went on to win the game, 10-3 over Swainsboro.
That moves Vidalia into the State Tournament, which will be held next week in Madison County. Vidalia will have a bye in the first round and will play their first game on Wednesday at 10:00 a.m.