Posted on
Lyons Wins 10U Boys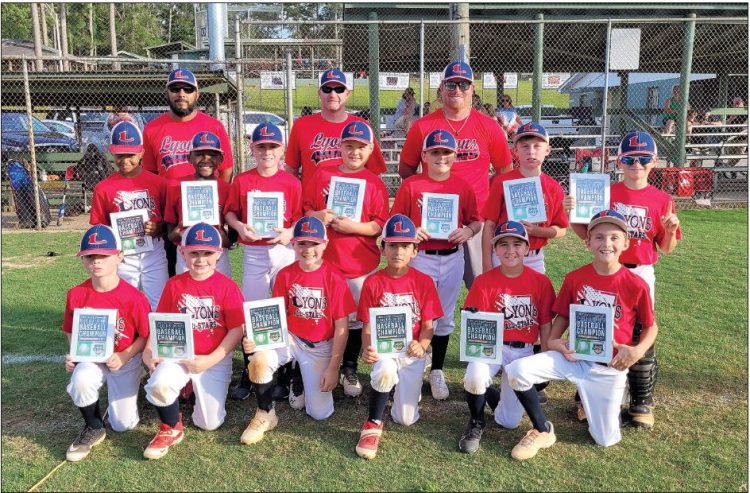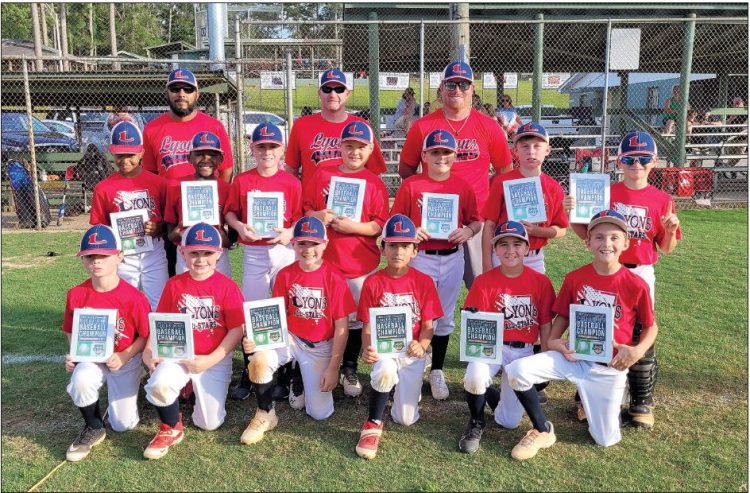 The Lyons 10U boys baseball team won the District 1 Championship last week at Partin Park. Lyons rolled to the title as they outscored their opponents 53-9 over their four games.
In Lyons' first game of the tournament they blew out Twin City by the score of 15-3 to get things going.
Vidalia dropped their first game of the tournament to Statesboro, losing 15-8, sending them into the losers' bracket. Vidalia then fell to Twin City. VRD was on top 5-1 after the third and were up 8-4 heading to the bottom of the final inning. But Twin City battled back and took the win, 9-8, to end the tournament for Vidalia.
Lyons won their next game 11-2 over Statesboro to keep advancing in the winners' bracket. Up next was Swainsboro, and Lyons blanked them, 15-0 in three innings. That win moved LRD into the Championship Game.
Swainsboro came back through the losers' bracket for a rematch, but Lyons again ran away with the win. Lyons led 3-1 after the first inning, and were on top 5-3 after the second. LRD pulled out to an 8-3 lead in the third inning, and went on to take the win, 12-4.
That moves Lyons into the State Tournament, which will be held next week beginning Tuesday in Sumter County.