Posted on
the SCOUTING REPORT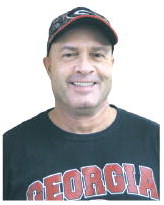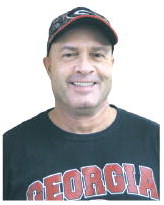 UGA Getting Richer Via The Portal
Kirby Smart and his minions at the University of Georgia must be doing something right. Georgia and Smart struck it rich last week through the "transfer portal." Welcome to the future of college football, where the football teams that reside in places like Athens and Tuscaloosa are appoaching Billionaire status.
Athens struck paydirt when they picked up two transfers. Arik Gilbert, formerly a tight end at LSU, may be the answer to replacing injured UGA wide receiver George Pickins.
How can a guy that lined up at tight end replace Pickens? Gilbert isn't your typical bruiser tight end. He's 6'5", 250 pounds of match-up mayhem and speed for any defensive back in the SEC.
And Gilbert, who has run a 4.3, saw an opportunity at Georgia when Pickins was injured. I honestly think that Pickens will be back at some time during this season, and I think that at some time during the 2021 season, we'll see both Gilbert and Pickins on the field at the same time. Talk about match-up nightmares.
The Bulldogs also picked up a transfer from Clemson. In Derion Kendrick, the Bulldogs have definitely picked up a 6'0" 190-pound ball-hawking cornerback.
If you watch Kendrick's hi-lites, whether it's intercepting a pass against Miami or returning a scoop-and-score against Virginia Tech, you'll certainly understand why Georgia should be excited to get him.
Add Kendrick to Tykee Smith, a transfer from West Virginia who'll at least see some time at nickel back, star, and safety, and the defensive backfield, which returns a lot of youthful talent, suddenly looks like a strength.
If you add J.T. Daniels, the starting Bulldog QB, you'll see that there will be a lot of production coming from transfers this fall in Athens.
The Bulldogs did lose Alabama transfer Brandon Turnage, who probably backed out because of Kendrick's appearance on campus.
It's hard to believe that the college football season is basically only three months away from kickoff. Remember, the Georgia Bulldogs will kick off their season against Clemson on Saturday, September 4, at 7:30 p.m.
Surprising Hawks Squeak By Philly In Game 1 The fourth quarter wasn't pretty, but the first three were beautiful in Atlanta's 128-124 victory over the Philadelphia 76ers.
Again, it was Trey Young leading the way with 35 points and 10 assists. The fact that the team almost blew that lead when Philadelphia started pressuring the young Hawks late in the fouth quarter doesn't mean much now. The Hawks are ahead 1-0 in the Eastern semifinals.
This was Atlanta's third straight road win in the playoffs. The winner of this series will take on the winner of the Milwaukee Bucks and Brooklyn Nets series. Brooklyn, a team bolstered by free agent James Harden, won the opener in that series 115-107.