Posted on
Mrs. Belton Dinkins Born ….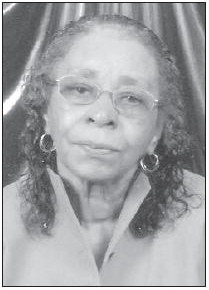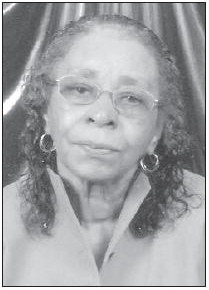 Mrs. Belton Dinkins
Born on March 5, 1927, in Lillington, North Carolina, Belton Ree McLean Dinkins was the daughter of Charlotte McLean and James O. McLean.
A lifelong believer in the transformative power of education, she attended Norrington Elementary School, Shawtown High School, Livingstone College and Elizabeth City State College, where she earned a Bachelor's degree in elementary education. She continued her postbaccalaureate education by pursuing additional studies at Shaw University, North Carolina Central University and Western Carolina University.
Love of the Lord and the African Methodist Episcopal Church filled Mrs. Dinkins' life. She joined Norrington AME Zion Church in Lillington as a child. At the time of her passing, she was a devout member of St. Paul AME Church in Vidalia, where she served on the Stewardess Board for two years and for many years welcomed visitors during the morning worship cervice. When she could no longer attend church in person, she listened to worship service on her iPhone and also enjoyed the Family Worship Center musical programs on Jimmy Swaggart's Sonlife Broadcasting Network.
Although born and reared in North Carolina, Mrs. Dinkins worked professionally only in Georgia. Before moving to Vidalia with her family in 1968, she taught in Sparta, Eatonton, Cornelia, Gainesville and Lyons. In Vidalia, she taught at J.D. Dickerson Elementary School and Sally D. Meadows Elementary School. Mrs. Dinkins retired in 1983 after a 31-year career in education. She spent the next few years working as a substitute teacher and caring for her mother, who died in 2002 in Vidalia at the age of 104.
Mrs. Dinkins was preceded in death by her parents and Willie Scott Dinkins, her husband of 60 years.
Survivors include daughter Beverly Ann Dinkins Learmont and her husband, Nigel Learmont, of Decatur, Georgia; daughter Julia Dinkins of Stone Mountain; daughter Juliett Dinkins of Athens, Georgia; a son, Willie Scott Dinkins II, his wife, Bethanne Marik Dinkins, and their daughter Ahlayla Crawford-Dinkins of Brooklyn, New York; and her " sisters in spirit" Martha Jackson of Uvalda, Georgia, Lillie Turner, Carrie Rumph, Clara Broomfield, Carol Hansley, Cleo Hansley and Geraldine Bell of Vidalia, Georgia.
Mrs. Dinkins also leaves behind the "unofficial sons and daughters" who held a special place in her heart. They include Terence Jackson, Keith Turner and Almond Smiley, Jr., of Vidalia, Georgia; Ronald Shipman of Thomson, Georgia; Pamala Jones Bolden of Griffin, Georgia; Marcia Johnson Parker of Jonesboro, Georgia; and Hong Im Tan of Sydney, Australia.
On May 22, 2021, when her death came as a ministering angel, it was five months after a fall in which Mrs. Dinkins sustained multiple inoperable fractures.
Visitation will be held Thursday, May 27, 2021, from 3 p.m. to 6 p.m. in the chapel of Vidalia Funeral Home. On Friday, May 28, 2021, friends and family will gather at 2 p.m. at Vidalia Funeral Home to celebrate her life on Earth and pray for her personal peace as Mrs. Dinkins finds a new, pain-free life with Christ in Heaven. Burial will be at 10 a.m. on Saturday, May 29, 2021, in Savannah, Georgia.
In lieu of flowers — Mrs. Dinkins was allergic to them — the family asks that you get a Covid-19 vaccine or consider making a memorial contribution to the Belton Dinkins Scholarship Fund at St. Paul AME Church (P.O. Box 1024, Vidalia, Georgia 30475).
Full Paid Obituary