Posted on
Mrs. Doris Edge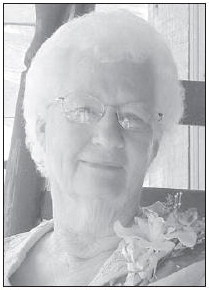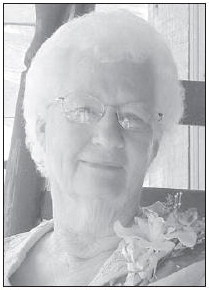 Mrs. Doris Phillips Edge, age 85, of Soperton, died on Sunday, May 23, 2021, at the Treutlen County Health and Rehabilitation Center in Soperton.
Mrs. Edge was a lifelong resident of Soperton. She had worked for Red Ricks at the grocery store before working at Soperton Manufacturing for 27 years and retiring in 1995. She had formerly attended Bethsaida Baptist Church and Harmony Baptist Church. She was preceded in death by her parents, Walter A. "Buddy" and Nora Lee Davis Phillips; her husband, Clyde Iverson Edge; 2 siblings, Buddy Ray Phillips and Kathleen Sammons; 2 sons, Ronnie Phillips and Herman "Buck" Edge; and 3 grandchildren, Jackie Willis, Tammy Cullens and Chris Thigpen.
Survivors include her children, Steve Anthony Edge (Rhonda), Soperton, Rodney Lee "Boss Man" Edge (Jennifer), Soperton, Larry Edge (Kadi), Palm Dessert, CA, and Janice Glover and Shirley Lyles, both of Dublin; 1 sister, Anie Laura Morris, Wrightsville; grandchildren, Peggy, Ronald, Carrie, Dawn, Dennis, Loranda, Debbie, Larry Keith, Lisa, Darrin, Angie, Kevin, Stephanie, Curtis, Waylon, Justin, Chrissy, Krista, Chris, Morgan, and Sophie; numerous greatgrandchildren; an many nieces and nephews.
Funeral services will be conducted on Wednesday, May 26, 2021, at 11:00 a.m., in the Williams Chapel of Sammons Funeral Home, with Rev. Gill Gliss and Rev. Clint Hutcheson officiating. Interment will follow in Westview Cemetery.
 Sammons Funeral Home in Soperton is in charge of arrangements.