Posted on
Mrs. Faye Calhoun Anderson, ….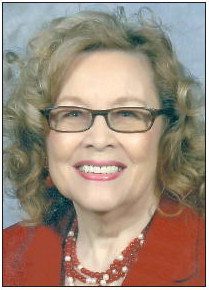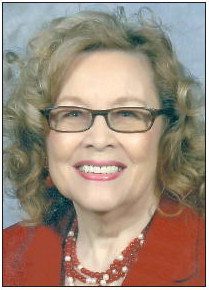 Mrs. Faye Calhoun Anderson, age 94, of Vidalia, died at her home on April 1, 2021, after an extended illness. Mrs. Anderson was a native of Kibbee where she grew up, and in the late 1940's moved to Savannah for 20 years. She lived in Marietta several years and then Toombs County in the 1980's. She was a licensed practical nurse at Kennestone Hospital, St. Joseph's in Savannah, and Meadows Memorial in Vidalia. She was a member and Vice-President of the Vidalia Woman's Club, member of Meadows Memorial Hospital Pink Lady Auxiliary, serving as secretary, President of American Legion Auxiliary, President of JOY Fellowship, and a volunteer with American Red Cross blood drives. She wrote a weekly article in The Advance, "Senior Line," she was a member and treasurer of Vidalia Senior Citizens, and was a founder of "The Pacemakers, a line-dancing group. She was a member of First Baptist Church in Vidalia and sang in the choir. She was preceded in death by 2 husbands, Dewey Whitaker and Richard "Dick" Anderson; 1 son, D. Ray Whitaker; 1 son-in-law, Jack S. Helms; and 6 siblings, Iretha Conaway, Mildred "Bill" Powell, Laneve Calhoun, Roy Calhoun, Hayward "Dick" Calhoun, and Carl Calhoun.
Survivors include 5 children, Mary Thompson of Santa Claus, Brenda Helms, EdD, of Lyons, Debbie Hiers and husband Jeff of Kansas, Terry Anderson and wife Linda of Peachtree City, and Laura "Chi Chi" Andrews and husband Brett of Arlington, TX; 10 grandchildren; and numerous great-grandchildren, greatgreat- grandchildren, nieces, nephews, and cousins.
The funeral service was held on Saturday, April 3, 2021, at 11:00 a.m., in the chapel of Ronald V. Hall Funeral Home, with Pastor Michael Plowman officiating. Burial followed in Pinecrest Cemetery.
Pallbearers were Jeremy Manning, Christian Manning, Ben Helms, Blake Helms, Charles Manning and Dustin Wingard.
In lieu of flowers, the family suggests contributions be made to the Liberty Baptist Church Building Fund, P.O. Box 410, Lyons, GA 30436; or Community Hospice Foundation, PO Box 2227, Vidalia, GA 30475.
Ronald V. Hall
FUNERAL HOME
'Memories, of a Lifetime of Love'
Mrs. Faye Anderson