Posted on
Mrs. Carol Fulford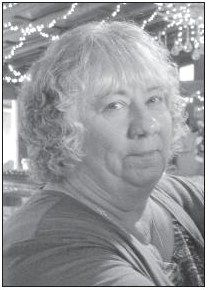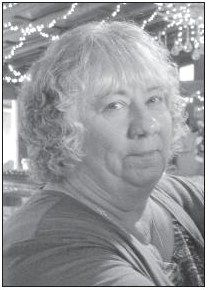 Mrs. Carol Fulford
Mrs. Carol Gunter Fulford, age 69, of Uvalda, died on Wednesday, March 10, 2021, surrounded by her family. Mrs. Fulford was born in Richmond County, grew up in Savannah, and was a graduate of Groves High School. She lived in Toombs County for several years before moving to Montgomery County in 1984. She attended Uvalda Church of God. She was preceded in death by her parents, Carl Gunter, Sr., and Betty Snellings Gunter Claxton; her stepfather, James "Man" Claxton; and 1 brother, Carl Gunter, Jr.
Survivors include her husband of 46 years, Emmett Fulford of Uvalda; 2 sons, Dustin Fulford of Uvalda, and Derrick Fulford and special daughterin- law, Lacy of Lyons; 1 stepson, Chuck Fulford of Indiana; grandchildren, Justin, Tommy, Donnie, Gage, Rocky, Alexis, and Kameron; 4 sisters, Gail White and husband Tommy of Smyrna, Carleen Aikens and husband Hubert of Powder Springs, Angie Tanner and husband Doyle of Dublin, and Becky Kight of Lyons; 1 brother, Gary Claxton and wife Leann of Byron; 1 sister-in-law, Dawn Carey and husband Eric of Vidalia; and several nieces and nephews.
A graveside funeral service was held on Friday, March 12, 2021, at 11:00 a.m., in the Cedar Crossing Church of God Cemetery, with Pastor Alvin Merritt and Rev. Tommy White officiating.
Pallbearers were Dale Ward, Dustin Coley, Matt Powell, Jason Claxton, Mark Claxton, Tillis Jackson, Justin Brown and Jody Sweat. Those desiring may make memorial contributions to Regency SouthernCare Hospice, 2311 East First St., Vidalia, GA 30474.
Ronald V. Hall
FUNERAL HOME
'Memories, of a Lifetime of Love'