Posted on
Mr. Daniel Gray II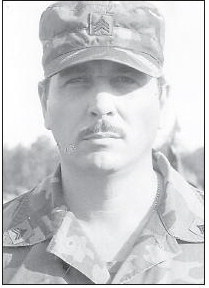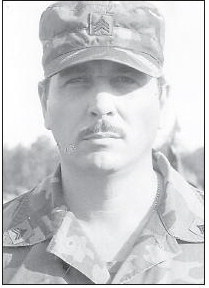 Mr. Daniel Gray II
Daniel L. Gray II entered the presence of his Lord Saturday, March 6, 2021. He passed away at his home after an extended illness. A native of Toombs County, he lived in Oak Park the past 30 years. It was his desire from childhood to become a soldier. He retired from active duty Army National Guard, Combat Engineers, with almost 34 years of service in 2005. He then went to work for the United States Postal Service. He had Associate degrees in Science and Criminal Justice, with a Paralegal Certification. He served his community as the former Mayor of the City of Oak Park, and was a former youth Pastor at First Baptist Church of Lyons. He was a member of Pendleton Springs Baptist Church, the Veterans of Foreign Wars, and the Sons of American Legion 103. Golf, cooking and antiquing were his favorite pastimes. Dan was our "Hercules," who loved his family fiercely. To know him was to know compassion, understanding and unconditional love. He brought joy and laughter wherever he went. He is preceded in death by his parents, George Thomas Gray and Betty Sue Groover Gray.
Survivors include his wife, Cindy Moore Gray; sons, Daniel Levi Gray III and wife Denise and John Ryan Gray and wife Morgan; daughters, Natalie Gray and Brande Gray; stepdaughters, Fran Merritt and husband Dale and Michelle Newell and husband Cecil; bonus daughter, Pearl Taylor; two brothers, Charles T. Gray and wife Vickie and Jimmy Gray and wife MaryAnn; grandchildren, Cody Gray, Casey Moses, Cole Gray, MaryHannah Carter, Zoey Gray, Jude Gray Thompson, Charlotte Lanier, Reid Johnson, Turner Johnson, and Candis Polk.
The service was held at Pendleton Springs Baptist Church Saturday, March 13, at 2 o'clock. Reverend Walter Jarrell officiated. Burial followed in the Solomon Williamson Cemetery.
In lieu of flowers, Dan asked that you do a random and unexpected act of kindness.
Ronald V. Hall
FUNERAL HOME
'Memories, of a Lifetime of Love'
Full Paid Obituary