Posted on
Mr. Gary Reynolds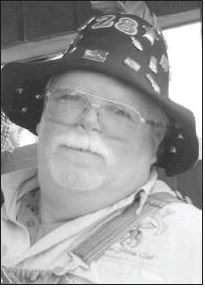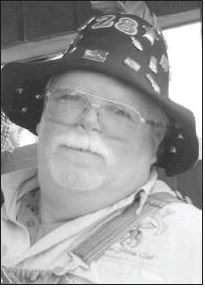 Mr. Gary Reynolds
Mr. Gary M. Reynolds, age 66, of the Racket Town Community, died on Friday, March 5, 2021, at Meadows Health in Vidalia after a sudden illness. Mr. Reynolds was a native of Wheeler County and was a 1973 graduate of Montgomery County High School. He worked for 25 years with Piggly Wiggly Southern, first as a dispatcher and later was a truck driver. Later he worked 17 years with Handy House in Swainsboro, and currently with Robin Builders in Lyons. He was a member, past president and current secretary of Lyons Masonic Lodge #49, member and past president of Quint Shrine Club in Lyons, and a member of Alee Shrine in Savannah. He was a member of the Sons of the Confederacy Mechanized Calvary in Higgston and was a former member of the Lyons Jaycees. He was preceded in death by 1 granddaughter, Whitney Danielle Reynolds; his parents, Mayo Bernice Reynolds and Barbara Alice Martin Reynolds; and 1 brother, Roger Reynolds. Survivors include his wife of 47 years, Linda Williamson Reynolds; 2 children, Stephen Reynolds and wife Nickie, and Joanna Hutcheson and husband Bobby, all of Lyons; 1 brother, Thomas Reynolds of Thomson; 1 sister, Debbie Reynolds Williamson and husband Tommy of Oak Park; grandchildren, Victoria, Madison, Kyle, Anna Kate, Autumn, Carley, Dawson, Taylor, Cassie, Janna, and a grandchild, Jaylee to be born in May; 2 great-grandchildren, Nevaeh and Kylan; and 2 great-grandchildren to be born soon; and several nieces and nephews.
A graveside funeral service was held on Monday, March 8, 2021, at 3:00 p.m., in the Lyons City Cemetery, with Bishop Gilbert Wommack officiating with Masonic Rites following.
Pallbearers were members of Lyons Masonic Lodge #49. Flowers will be accepted, or memorial contributions may be made to the Masonic Home of Georgia, P.O. Box 4183, Macon, GA 31208.
Ronald V. Hall
FUNERAL HOME
'Memories, of a Lifetime of Love'