Posted on
Mr. Howard Sharpe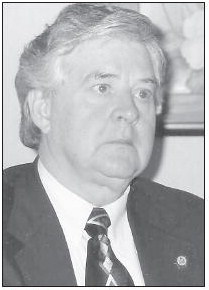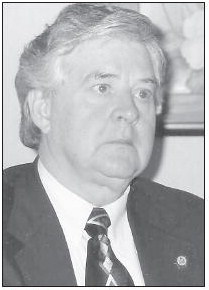 Mr. Lawrence Howard Sharpe, age 87, died Saturday, January 9, 2021, in Harris Methodist Hospital in Fort Worth, Texas, after a brief illness. He was born September 8, 1933, in the Rock Springs Community in Toombs County, Georgia, to Lawrence and Ola Sharpe and was a lifelong resident of Toombs County. He made his home in Lyons in 1943 and was the youngest of ten siblings, all of whom have passed on. Two sisters, Christine Odum and Leola
Williams, also resided in Toombs
County.
Howard was a 1950 graduate of Lyons High School and proudly served our country as a U.S. Marine. He later earned an associate degree from Brewton-Parker College in 1971. He began working as a young boy of 13 with Melvin Page of Page's Department Store and was a loyal and dedicated employee with more than fifty years of service when the business closed in 1998.
Howard proudly served his community for many years through civic organizations and leadership roles, including past President of the Lyons Jaycees and nineteen years as a Lyons City Council Member from 1969 until 1988. He was especially fond of his involvement with the Lyons Recreation Committee and the development of Partin Park. In 1981 he received the honor of Lyons Citizen of the Year for his devotion to his community. In later years, he served on the first board of directors of Southeastern Technical Institute.
Howard was a kind and gentle soul with a friendly and quiet manner. He loved to do crossword puzzles and enjoyed studying history and watching college football games. He was a member of the First Baptist Church of Lyons, where he previously taught Sunday School.
Howard is survived by his bride of sixty years, Selena (Pope), and their two children, Lawrence "Larry" Howard Sharpe, Jr., and wife Sheri (Stacy) of Weatherford, Texas, and Leigh Sharpe Coffield and husband John of Cordova, Tennessee; three grandchildren, Captain Casey Sharpe, USAF, Tuscon, Arizona, Eric Sharpe and wife Katie( Flachsbart) of Fort Worth, Texas, and Katherine Coffield of Knoxville, Tennessee; one greatgranddaughter, Evelyn Sharpe of Fort Worth, Texas; nieces Carolyn (Odum) Wilson, Shelby (Odum) Kea, Johnnie (Taylor) Eason, Joann (Taylor) Wallace; nephews Raymond Taylor and Danny Taylor.
A graveside service for Mr. Lawrence Howard Sharpe will be held Saturday, February 27, 2021, at 11:00 a.m. at Lakeview Memorial Gardens.
Full Paid Obituary