Posted on
Mr. Fred Brogdon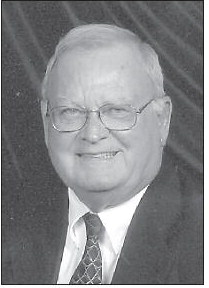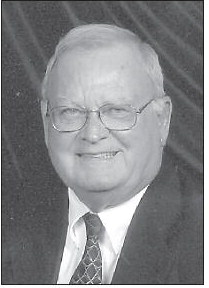 Mr. Fred Brogdon
Mr. Frederick Wade "Fred" Brogdon, age 79, of Lyons, Georgia, died Wednesday, February 10, at home after an extended illness. He was a native of Toombs County, where he lived most of his life. He was a 1959 graduate of Lyons High School. He earned a Bachelor's degree in history from Georgia Southern College and went on to obtain his Master's degree from Florida State University. He was a professor of history at Georgia Southern from 1965 until his retirement in 1998. Many of those years he served as Assistant Head of the history department. Because teaching history was his passion, after retirement he became adjunct faculty for Brewton-Parker College and East Georgia College. Many days and weekends of his retirement were spent organizing and leading historical field trips for various groups in our area.
Mr. Brogdon was a member of the Georgia Retired Teachers Association, serving locally as a former president of the Toombs County Retired Educators Association. Local members benefited from numerous historical field trips he planned for their group. Most people will remember Mr. Brogdon for his whole-hearted dedication to Georgia Southern Athletics. Saturdays were spent tail-gating at Paulson Stadium or on the road following the Eagles WHEREVER they played. He was also just as much a fan for his grandchildren's sports teams. You could find him at their games dressed in Toombs County, Robert Toombs or, yes, even Vidalia colors.
Fred worked with his friend and fellow historian, Roger G. Branch, to compile a collection of essays written by T. Ross Sharpe, and they published it into a book that they coauthored entitled T. Ross Sharpe's Tales of the Altamaha.
Fred had a vision of a local museum that featured artifacts and information from the development and history of life along the Altamaha River in our area. He worked tirelessly to organize a local group, gather information and turn a building into what is now the Altamaha Heritage Museum located in downtown Lyons. This project spurred him to develop a series of annual "River Road Tours" that were a historical highlight of our community. Fred served for many years as the chairman of the Toombs County Democratic Party. He was a member of the Lyons First United Methodist Church, where he researched and wrote about its history and served as church historian. He was a member of the John Durst Sunday School class and was on the rotation as a regular teacher. He also loved and wrote about the history of his mother's family's church, Union Methodist Church in Statesboro. Mr. Brogdon is preceded in death by his wife, the love of his life, Jean Phillips Brogdon, and his parents, Eugene Russell Brogdon and Sara Lou Hodges Brogdon. Survivors include one brother, Gene Brogdon (Diane) of Dawsonville; one sister, Linda Brogdon Lewis (Keith) of Buford; three children, Beth NeSmith (Willis), Laura Toole (Danny), and Frederick Wade Brogdon, Jr. (Melody), all of Lyons; He had seven grandchildren, Daniel NeSmith (Brandy) of Watkinsville, Will Ne-Smith and Sam NeSmith of Lyons, Carolanne Alexander Horne (Kevin) of Jacksonville, FL, Frankie Toole (fiancé Zoey), Calista Brogdon and Chason Brogdon of Lyons; three great-grandchildren, Micah, Jay and Sally of Watkinsville, Georgia; three bonus grandchildren, Wesley (Brandy) Toole, Jayden Toole and Torrey Patterson all of Lyons. Mr. Fred also met three very special caregivers for which the family is forever thankful: Shalada Nelson, Sharelle Delegal and Susan Betancourt, all of Lyons.
In lieu of flowers please send memorial contributions to "Lyons Main Street Program care of Altamaha Heritage Museum" 161 NE Broad Street, Lyons, GA 30436.
A graveside service was held Friday, February 12, at 11:00 a.m., in the Lyons City Cemetery, with Pastor Daniel NeSmith officiating.
Ronald V. Hall
FUNERAL HOME
'Memories, of a Lifetime of Love'
Full Paid Obituary