Posted on
Mrs. Willie V. "Mrs. Flossie" Ricks died on Thursday, January 28,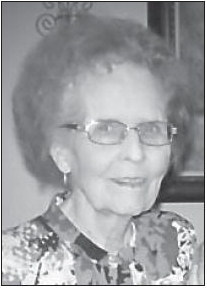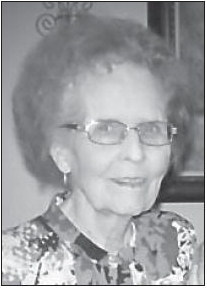 2021. Mrs. Ricks was born in Kite in Johnson County. She and her husband founded Ricks Glass Co. of Adrian in the 1950's. She was preceded in death by her husband, Clyde L. Ricks; her parents, Willie Elias Powell and Ester Lee Townsend Powell; and 4 siblings. Survivors include 1 daughter, Linda R. (Wayne) Jones of Macon; 2 sons, Ronnie Ricks and Kennon "Ken" (Wendy) of Adrian; 6 grandchildren, Michele Jones Burgess ( Jay) and Michael W. Jones, Jr. (Heather) of Macon, Jeremy Ricks (Kelly) of Swainsboro, Nikki Ricks Williams (Talon) of Statesboro, Kaley Ricks of Adrian, and Kyle Ricks of Swainsboro; 10 greatgrandchildren, Lindsay Marie Burgess (Macon), Madelyn Grace Jones, Hannah Catherine Jones, Leah Denise Jones and Michael W. Jones III of Macon, Nash Ron Ricks and Alba Marie Ricks of Swainsboro, Cam Michael Williams and Brynn Williams of Statesboro, and Kenli Brooke Anderson of Adrian.
Funeral services were conducted on Tuesday, February 2, 2021, in the Williams Chapel of Sammons Funeral Home, with Rev. David Oliver of the First Baptist Church of Adrian officiating. Interment followed in Ricksville Cemetery In lieu of flowers, contributions may be made in her memory to The Aplastic Anemia & MSDS Foundation, Adrian Baptist Church, The American Cancer Association, Serenity Hospice, Serenity Place in Dublin, or the charity of one's choice.
Sammons Funeral Home in Soperton was in charge of arrangements.
Mrs. Flossie Ricks