Posted on
Mrs. Joyce McNair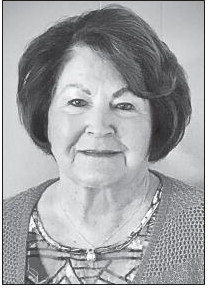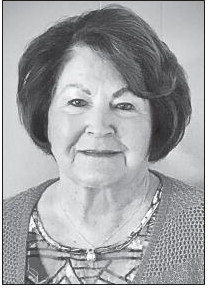 Mrs. Joyce McNair
Joyce Kight McNair, age 80, died January 25, 2021, at Meadows Park Health and Rehabilitation following an extended illness. She was a native of Toombs County and a 1958 graduate of Lyons High School. For many years, Joyce worked along with her husband at their business and onion farm. Joyce was also a devoted wife, loving mother, and caregiver for family members and friends. After retirement, she enjoyed traveling, fishing, and baking.
Joyce was preceded in death by her husband, Jack McNair; a son, Terry Jack McNair; her parents, Alvie Kight, Sr., and Grace Warnock Kight; and two brothers, Harold Kight and Bobby Kight, Sr. Survivors include two daughters, Dr. Jennifer Mc- Nair of Lyons, and Joy Mc-Nair Blaxton and son-inlaw Wayne of Fernandina Beach, FL; one grandson, Logan Blaxton of Phoenix, AZ; one brother, Alvie "Junior" Kight and special sister-in-law Patty of Vidalia; several nieces, nephews, and cousins; and her canine companion, Chloe.
A graveside memorial service was held on Thursday, January 28, 2021, at 1:00 at the Lyons City Cemetery with Richard Barnard officiating.
Memorial contributions can be made to the Georgia Sheriffs' Youth Home, Herrington Homestead, 8109 GA Hwy. 297, Nunez, GA 30448 or the "One: Eight Project" at Connection Church Vidalia, 105 Moore Circle, Lyons, GA 30436 or by visiting the church's website at ccvidalia.com.
The family would like to express sincere gratitude to the healthcare professionals who provided loving care and kindness to Joyce throughout her extended illness.
Ronald V. Hall
FUNERAL HOME
'Memories, of a Lifetime of Love'
Full Paid Obituary