Posted on
Mr. Hardy Thomas, Jr., age ….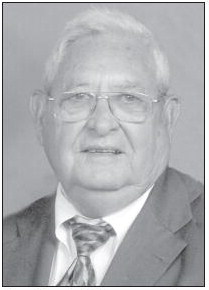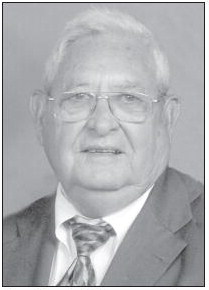 Mr. Hardy Thomas, Jr., age 86, of Lyons, died Sunday, January 17, 2021, in Candler Hospital in Metter after a brief illness. He was a native of Telfair County and was a 1951 graduate of Milan High School. He earned an Associate degree from Abraham Baldwin Agricultural College in Tifton and a Bachelor's degree from the University of Georgia, both in Agribusiness. He served four years in the U.S. Army and in the Army Reserve. He worked as Store Manager of Piggly Wiggly in McRae and in Burke County where he met his wife. Hardy moved to Toombs County in 1962 and worked for Kaiser Chemical for several years. He was co-owner of Meadows & Thomas Gin Fertilizer in Lyons and later became sole owner. In 1986, he started with the Georgia Department of Corrections at Joe Kennedy Farm and retired in 2007. He was a member and deacon of the First Baptist Church of Lyons, the Men of Faith Sunday School Class, and served on numerous committees in the church. He was a Mason for sixty-two years and was a member of Lyons Masonic Lodge #49. He was past President of the Lyons Jaycees, and longtime member of the Lyons Lions Club, serving as Tail Twister several times. He served on the first board of directors for both Robert Toombs Christian Academy and Meadows Memorial Hospital. Because of Hardy's love for his community, he was chosen Lyons Citizen of the Year in 1984. He was preceded in death by his parents, Joseph Hardy Thomas, Sr., and Sallie Scarboro Thomas; four sisters, Dorothy Thomas, Mary Vonnell Thomas, Roberta Thomas and Gloria Thomas Collins; and one brother, Edison Thomas.
Survivors include his wife of sixty years, Mamie Thomas; three children, Joe Thomas of Lyons, Denese Thomas Callaway of Metter, and Michael Thomas and wife Julie of Lyons; one sister, Julia Thomas Smith of Burke County; four grandchildren, Brandon Thomas of Savannah, Adam Callaway and wife Caroline of Metter, Cameron Thomas of Metter, and Shelby Thomas of Lyons; one great-granddaughter, Kinsley Thomas, and several nieces and nephews.
A graveside funeral service was held Thursday at 12:00 noon, at Lakeview Memorial Gardens with Pastor Dannie Williams officiating. Masonic Rites followed.
In lieu of flowers, memorial contributions may be made to Candler County Hospital, P.O. Box 597, Metter, GA 30439.
Ronald V. Hall
FUNERAL HOME
'Memories, of a Lifetime of Love'
Full Paid Obituary
Mr. Hardy Thomas, Jr.