Posted on
A Soup Kind of Day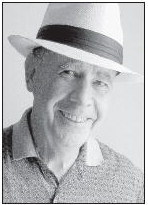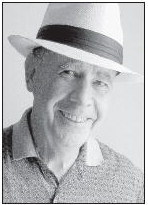 Oh yum. Last night we had a supper of homemade potato soup. Potato soup is a recently acquired favorite in that it wasn't something my mom fixed. Ever. The KW's father was a pure meat and potatoes guy, and the potato soup had some meat in it.
The soup only includes butter, corn starch, some nutmeg, milk and of course the cooked potatoes.
Yesterday I cheated by using dehydrated hash browns. I thought it would give a more mouth-full feel, and it seemed to work since we ate all of it.
We use a lot of dehydrated potatoes here, mostly for mashed potatoes. I can't tell the difference between a bowl of mashed potatoes from scratch or from dehydrated flakes.
There is a secret, and that is to forget the label instructions and just don't use water at all. We make it with milk and add sour cream. Works good all the time.
At lunch of a recent funeral, the church ladies took note of the weather and piled on three kinds of soup. One was chili, and it was good, but the beef and veggie soup was worth taking home.
It was mostly made of veggies out of a can with a few chunks of fresh carrots, potatoes, chili beans and chunks of beef. The chunks gave you something to chew on since the cooked veggies tend to get mushy. I can't identify what the chili beans added, but you knew they were there.
There isn't anything from a can that exceeds the taste and cost of soup from your own kitchen.
We keep jars of leftovers in the freezer, and when we're ready for a soup night we clean out the freezer.
When I was testing the waters of Midwestern life, I learned they have different names for things that are common down here.
"Chili" is called "chili soup." They don't seem to make thick chili out there.
When I cook pinto beans, she calls it bean soup, same with black-eyed peas, "pea soup."
I know what she's talking about, so I stopped trying to reeducate her on the subject of beans.
I think I touched on this, maybe not, but when I can get away with it I whip up a jug of nonfat dry milk.
For drinking it has to be cold, and I include a tablespoon of whipping cream to replace the fat removed from the milk in processing. With the cream it is just right for drinking and to sop up cereal, or what they in the Midwest call "breakfast food."
As I write you this, we have a soft rain falling and you know what that means.
Yep, more soup and cornbread.