Posted on
editorials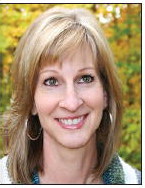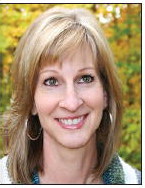 Checkmate
It was Thanksgiving, and I was panicking because I still didn't have a Christmas gift idea for my husband, Gene. I knew it would be an exceptionally lonely holiday season for us this year, since we planned to spend it without friends and family due to the rising number of coronavirus cases. To counter the sadness, I wanted to surprise him with something particularly special.
Then a miracle occurred. On the suggestion of a friend, Gene and I watched the Netflix series "The Queen's Gambit," a story about an orphaned female chess prodigy and her rise to the top of the world's chess stage. We both loved it and talked about it even after we finished watching the seven episodes.
Watching "The Queen's Gambit" reignited Gene's love of chess. My husband was a member of the chess team when he was a young man in high school, and from what his parents told me, he was quite an accomplished "chess man." After we married and began merging our possessions, I came across numerous chess strategy books. People who aren't passionate about chess don't have books of chess openings and puzzles. He was a serious player. I, on the other hand, was not. My father and brother were chess players, and my family always had a chessboard set up on a bar in our game room, so I had learned the basics of chess early in life, but I can't think four and five moves ahead. I also get a little bored with the slow pace of the game. I'm more of a checkersand- television-game-shows kind of girl, and so Gene's chess playing days ended the day we got married.
Shortly after we watched "The Queen's Gambit," I read an online interview with Garry Kasparov, a Russian chess grandmaster and former world champion (considered by many to be the greatest player ever). Kasparov had helped with the chess boards and moves in the Netflix series to ensure the authenticity of the series. I recognized his name, and I don't know why, but I Googled him that day. That's when I saw it — the top search engine result read, "Garry Kasparov Teaches Chess — Masterclass."
I clicked the link and learned that I could purchase seven hours of intermediate and advanced chess instruction led by Kasparov for Gene. I knew I was onto something big. I signed up for Kasparov's Masterclass and ordered my husband a medium-sized, inexpensive chess board so he could play along with the tutorials.
Christmas morning came, and we exchanged gifts. He unwrapped the box containing the chess board and gave me a puzzled look. I cued up one of the videos on my phone and handed it to him. He watched it as if he was watching footage of a long lost friend.
By noon, I was in the kitchen cooking Christmas dinner for two while Gene sat in our dining room with our guest, Russian grandmaster Garry Kasparov on the screen of his laptop. For hours, he started and stopped the videos, taking time in between to position the pieces on the chess board in particular patterns to consider different moves.
The following morning, just after we woke up and rolled out of bed, he looked at me and said, "I think I figured out the last chess board." He explained, and we both smiled.
A week later, he's still watching Kasparov videos and staring at the chessboard. Seeing his joy filled me with the Christmas spirit. After all, 'tis better to give than to receive.
In chess, the pieces move certain ways in their pursuit to capture the opponent's king. "Checkmate" occurs when there is no way to avoid capture. At that point, the game is over.
This year, like a chess player, I planned and strategized my moves to give Gene something he would truly enjoy for Christmas — a gift that would transport him back to his childhood, playing with a toy Santa had left under the tree especially for him.
My moves were flawless. He didn't see it coming. Like I said, I'm not much of a chess player, but even I know checkmate when I see it, and my gift to Gene this year was "a big win" for both of us. I feel like a champion.