Posted on
Mr. Pete Powell, 73, of ….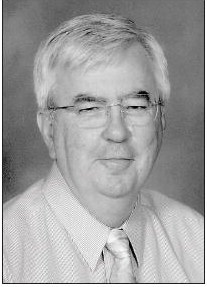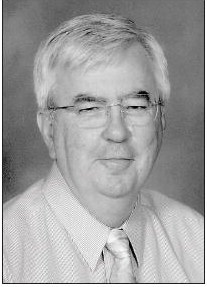 Mr. Pete Powell, 73, of Sandersville, GA, died Wednesday, December 9, 2020, at Augusta University Hospital in Augusta. He retired in 2014 from the Bank of Wrightsville, after having worked in the banking industry for forty-two years. He was a graduate of North Georgia College in Dahlonega, Banking School in Athens, and a graduate of Banking School at Louisiana State University. He was a member of Warrenton United Methodist Church in Warrenton, and past President of the Wrightsville Rotary Club in Wrightsville. Mr. Powell was a self-proclaimed history buff. He liked to research old movies and music. In the past, he enjoyed fishing and hunting. He always had a joke that would make you smile. He was preceded in death by his parents, Luther Powell and Lillian Findley Powell. Survivors include his wife of fifty-two years, Ginger Powell. The two of them had their first date at the Pine Tree Festival in 1962 in Swainsboro. Other survivors include one daughter, Stacy Carnes and husband Keith of Seneca, South Carolina; grandchildren, Hunter Carnes and wife Alicia of Toccoa, and Abbee Carnes of Seneca; great-grandchildren, Owen and Emersyn Carnes of Toccoa; three brothers, Mike Powell and wife Debbie of Oak Park, Keith Powell and wife Diane of Kathleen, and Joe Powell and wife Marion of Knoxville, Tennessee; one brotherin- law, Albert Hall and wife Ginger of Swainsboro; three nephews, Jack Powell, Justin Hall and Brent Hall; three nieces, Mikki Powell, Kristen Powell, and Katy Thomas; and many other family and friends.
A graveside service was held on Saturday, December 12, at 10:30 a.m. at Eastbrook Cemetery and Mausoleum in Swainsboro with Reverend Walter Jarrell officiating. Entombment followed.
Pallbearers were Hunter Carnes, Mike Powell, Albert Hall, Randall Kersey, Brian Bishop, and Reggie Garner. In lieu of flowers, the family requests that donations be made to Warrenton United Methodist Church, 412 Main Street, Warrenton, GA 30828 or to the Wrightsville Rotary Club, P.O. Box 232, Wrightsville, GA 31096.
Ronald V. Hall
FUNERAL HOME
'Memories, of a Lifetime of Love'
Full Paid Obituary
Mr. Pete Powell