Posted on
Wheeler Bulldogs Have Homecoming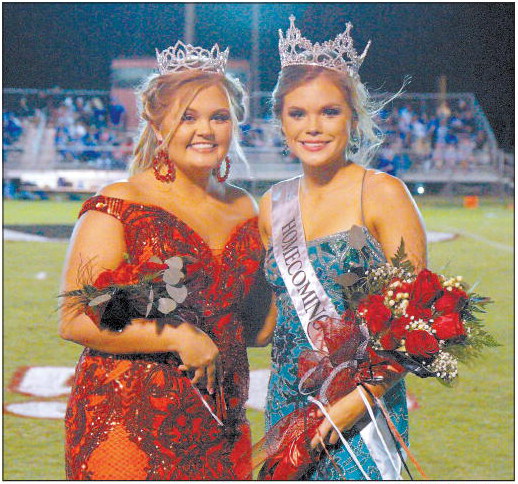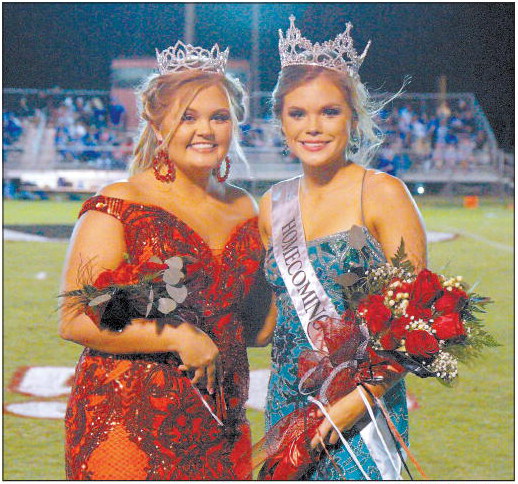 The Bulldogs of Wheeler County High School held their Homecoming game on Thursday night of last week in Alamo against the Trojans of Johnson County. It was a tough loss for the Bulldogs as they now have a record of 5-3 and are 3-3 in the Region. During halftime of the game the Bulldogs crowned a new Homecoming Queen and Princess. The Homecoming Queen was Emily Conner and the Homecoming Princess was Karmin Clark. Wheeler took the early lead in the game and were up 6-0 continued from page
with seven minutes to go in the first quarter. But with 6:10 to go in the first, Johnson tied the game at 6-6 on the 30-yard touchdown pass.
Landon Bell had a big run out to midfield, and then a catch by Brandon Smallwood put Wheeler down to the 25-yard line. Smallwood had run to the 15, but a penalty on the Bulldogs on the next play moved them all the way back to the 25. Wheeler stalled there after another penalty and turned the ball over on downs at the Johnson 7-yard line with just 50 seconds to go in the first.
Johnson had to punt the ball away on their next possession with 9:09 left in the second quarter. Jacquez Kincey ran for a first down out to the 30-yard line, but an interception over the middle gave Johnson the ball at the 28-yard line. The Trojans scored again to take the lead with 4:50 left in the half. They missed the twopoint try, but led 12-6.
Johnson recovered an onside kick on the ensuing kickoff to give them great field position at the Wheeler 48-yard line. On the first play they went to the 21 and then hit a pass to the 4-yard line. They punched it in for the score to push their lead to 20-6 with 2:13 left in the half.
Johnson again got a turnover and returned an interception 40 yards for a touchdown to really change the momentum of the game. The two-point conversion was good, and the Trojans led 28-6 with just 1:26 left in the first half. Wheeler did move the ball a bit on their next possession, but the score at halftime was 28-6, Johnson.
In the second half of the game the Trojans scored three more times and kept the Bulldogs out of the end zone. That gave Johnson a 49-6 Region win.
This week Wheeler kept their odd COVID altered schedule going as they hosted Dooly County on Tuesday night after presstime. They will be off the rest of this week and will host rival Montgomery County on Friday, November 13 at 7:30 p.m.

Quinshad Edwards picks up a big gain for the Wheeler Bulldogs during their Homecoming game against the Trojans of Johnson County.Photo by Mike Branch