Posted on
Homecoming At Robert Toombs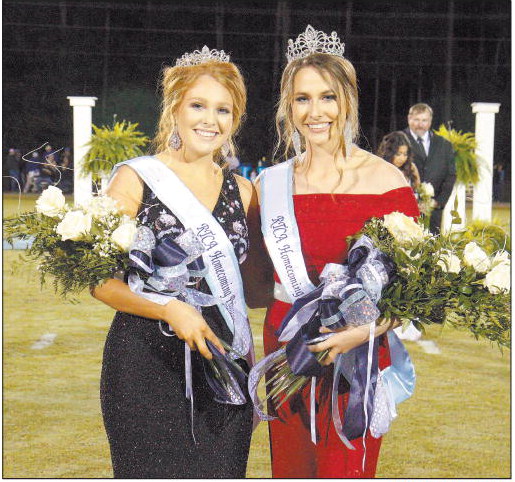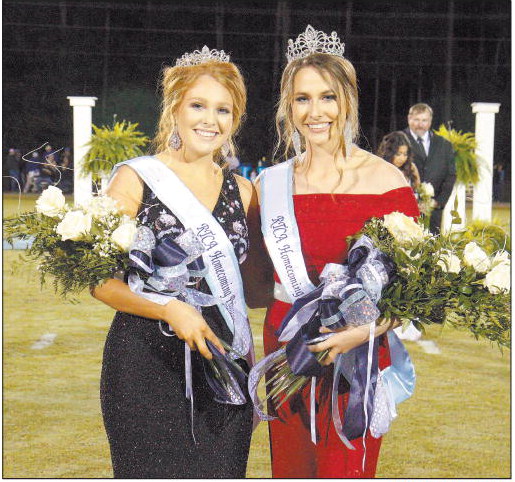 It was Homecoming for the Crusaders of Robert Toombs Christian Academy last Friday night against Brentwood Academy. It was another tough loss for RTCA as the War Eagles rolled to a win. During halftime of the game the Crusaders crowned a new Homecoming Queen and Princess. The new Queen was Carleigh DeFee, and the Princess was Maison Garbutt.
RTCA had the ball to start the game, but was forced to punt it away two minutes into the contest. Just a few plays into the Brentwood drive they continued from page
hit a 32-yard touchdown pass with 8:30 on the clock. They missed the extra point, but the Eagles were up 6-0.
RTCA had to punt again on their next drive, but a bad snap forced a short kick, and Brentwood started on the RTCA 27-yard line with 6:07 left in the first.
Two play later the Eagles were in for another touchdown to lead 14-0 after the two-point conversion. With less than a minute to go in the first Brentwood added to their lead and made it 21-0.
On the first play of the Crusaders next possession RTCA fumbled the ball and Brentwood recovered it. With 17 seconds left in the first, the Eagles made it 28-0.
RTCA did have a nice run on their next possession by Hunter Ennis, but that was all they could get and turned the ball over on downs. Brentwood scored again, and with 6:26 left in the half the score was 35-0.
RTCA started at their 42-yard line after a penalty on the kickoff. A good run by quarterback Clayton Meadows moved the ball across midfield, and then two big penalties put the Crusaders at the 35-yard line. Ennis went for 20 yards to the 15 and from there Meadows went in for the score with 2:12 on the clock. The two-point conversion was no good, but RTCA was on the board, 35-6.
That was the only touchdown that RTCA would manage in the game. Brentwood got one more in the first half to make the halftime score 42-6. Brentwood rolled in the second half to a big win, 63-6.

Clayton Meadows tries to find some running room off the right edge as RTCA faces off with Brentwood.Photo by Mike Branch