Posted on
NITTY GRITTY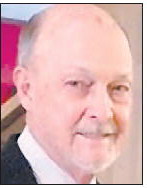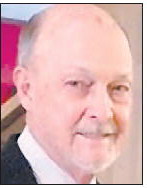 the
Altamaha River Run 1992
A few years ago, I wrote a column about our first River Run in 1991. I finished it with "More to Come." Well, Folks, we did it again on Memorial Day weekend in 1992! We just completed our 2nd annual trip down the Altamaha River, from just below its magnificent beginning to about 20 miles north of Darien.
Our journey was somewhat similar to our last year's trip, only this time we slowed down and enjoyed the wonders of nature that much more.
Our crew consisted of this writer (Hamburger), Willie (Joe), Sparkplug, (AC) Sleepy (Doug), Lord Calvert (Larry.D) and a new fellow (Larry B.). We reserved the right to give him a nickname later.
Our first day ended on a sandbar just below the mouth of the Ohoopee River. After docking and unloading our gear, we all went redbreast and bream fishing.
That night, after we ate fish, hushpuppies and home fries, we had our first campfire meeting. The purpose of the meeting was to discuss world disasters, the homeless situation, UFO's and near death experiences.
Lord Calvert said he had a couple of experiences with UFO's and the supernatural. He told about one night when he and three others saw a flying object that seemed to be a different color to each one of them. He also told about a night, in the woods, when something came after him and his dogs. He said the dogs were running ahead of him when, all of a sudden, they turned around and started hightailing it toward him. continued from page
Lord Calvert said he joined the dogs and to this day he does not know what spooked them.
His stories were very believable, that is, until he turned over in the lounge chair.
Sleepy said he had a near death experience with an old girlfriend behind a barn many years ago. When we asked him if he saw a bright light – he said "Yea, her daddy was holding it in one hand and a shotgun in the other hand."
After bedding down, the night was mostly restful, with only brief interruptions of my sleep. During those times, I heard several natural and unnatural noises. The next morning, after careful evaluation of the same noises on the boat, we decided that the new fellow should be called ("Boom-Boom"). Let's just say the reason had something to do with the same noises we heard coming from his tent the night before. We continued our journey on the river to a sand bar just north of Paradise Park below Jesup.
Thanks to Sparkplug, Boom-Boom and Willie, we enjoyed channel Catfish on our second night. The fish were delicious. After supper, we conducted our second campfire meeting. During that meeting, we decided not to discuss the homeless situation. Heck folks, we were actually homeless! We had been sleeping on the ground and making coffee over a campfire. We hadn't bathed in a couple of days or brushed our teeth, and we were still having a great time.
Now, think about it folks, all that fun and we didn't even have a grocery cart to push around. Anyway, our trip ended the next day at Lord Calvert's fishing club north of Darien. We had again experienced the river in somewhat the same manner as our forefathers, when they used to float and ride the timber logs from Lumber City to the sawmill at Darien.
We were tired. We had redbug and tick bites. Will we do again next year? Yep, we did and for several more years after that! (More to come)
(slsurveyors@aol.com)