Posted on
It Must Be Fall Y'all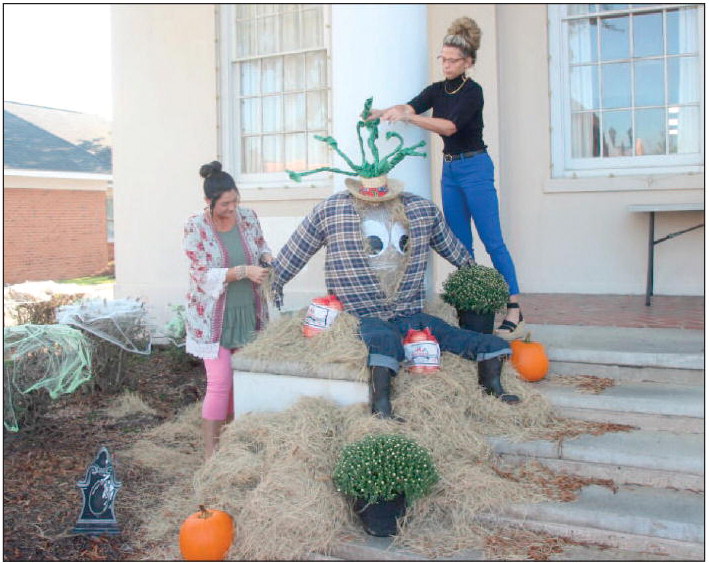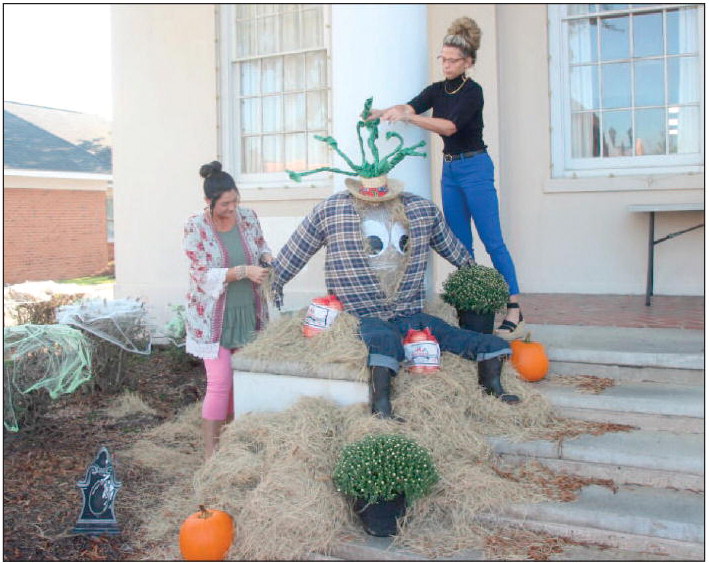 City's Activities Highlight the Season
Thanks to a big dose of holiday spirit, the City of Vidalia's street corners are taking on a lot of personality. Downtown is now spruced up with creative Scarecrows 'Round Downtown displays, provided by businesses, families, and schools, and sponsored by the Downtown Vidalia Association's "Main Street Vidalia."
The seasonal displays are for the enjoyment of folks in downtown, as well as in preparation for the Spooktacular Trail from 5:30 to 7 p.m. on Thursday, October 29. Winners of the Scarecrow contest will be announced on Friday, October 30.
DVA Director Tonya Parker was given permission from the Vidalia City Council to mark the oneway trail through downtown with streets blocked off for safe passage of participants. The walk-in entrance will be from Durden Street into the City Park Stage area. Trick or treaters will then cross Jackson Street, go down Meadows, cross Church Street and will exit at Leader Street.
"Superheroes Celebrate Christmas" is the theme for the Christmas Parade to be held December 5 at 11 a.m. Applications for entries in the parade are available online, at the DVA office or at City Hall.
Convention and Visitors Bureau Director Alexa continued from page
Britton reported that Eric Love has been contracted to produce a new video to show the process of onion growing and production, from planting to shipping and storing. This video will play in the Onion Museum kiosk.
Continuing the reopening of activities downtown, Britton said the PAL Theater is showing first run and rereleased movies every Friday and Saturday. This activity and other planned events are intended to rebuild momentum for people returning to use the PAL. Britton said Eric Love is almost finished with the Historic PAL documentary and teasers announcing the documentary will be released soon.
City Finance Director Bill Bedingfield and City Manager Nick Overstreet expressed appreciation for the behind the scenes planning that Britton and Parker continued to do even during the difficulties of canceled events and uncertain reopenings. Bedingfield said, "During an extremely tough time in 2020, it would be easy to tuck your head and hide. Looking at downtown, it makes you feel good to see you two push forward and you came up with Brighten Up Vidalia and other events. Good job."