Posted on
Dr. William Jordan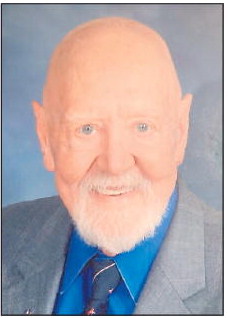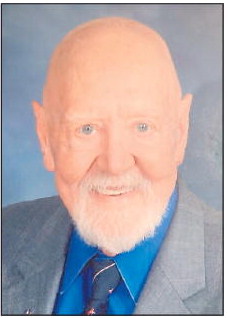 Dr. William Marion Jordan, age 84, died on Wednesday September 30, 2020, in Albuquerque, NM. He had been in a major traffic accident a couple of years ago, which severely impacted his health. Dr. Jordan was born in Lyons. He graduated from the Medical School of Georgia in 1961 and joined NMMS in 1970. He was board certifi ed in Nuclear Medicine and practiced Radiology in Albuquerque. He was president of NMMS for the 1984-1985 term. He also served as Delegate to the AMA, was active on the Medical Legal Panel and served on every committ ee he could attend. He lobbied for the NMMS with Randy Marshall from 1978 until 1984 in Santa Fe. He was a lifelong Methodist.
Survivors include his wife, Dr. Donna; son, Blake; daughter-in-law, Dr. Ann Morey; his three granddaughters, Georgia, Isabelle and Glenda; his brother, Angus Jordan; and his sisters, Betty Richards, Peggy Wycoff and Wanda Bedinghaus.
The funeral service was held on Saturday, October 10, 2020, at 10:00 a.m., for family only, with burial at Santa Fe National Cemetery on Tuesday October 13, at 3:00 p.m.