Posted on
Vidalia Welcomes Back One of Their Own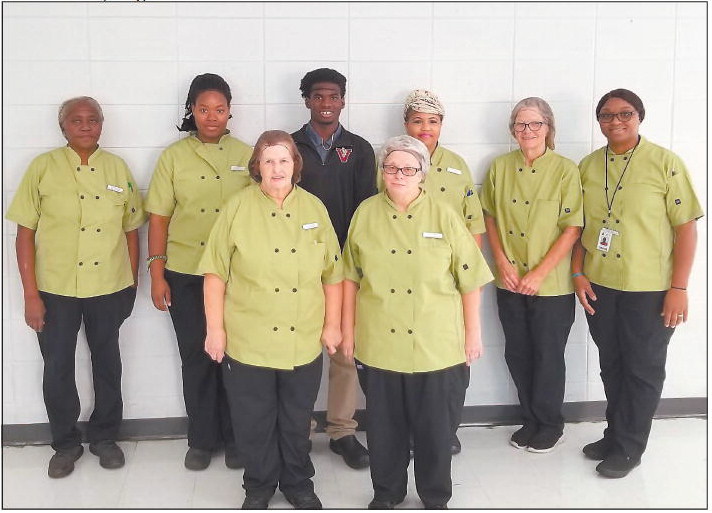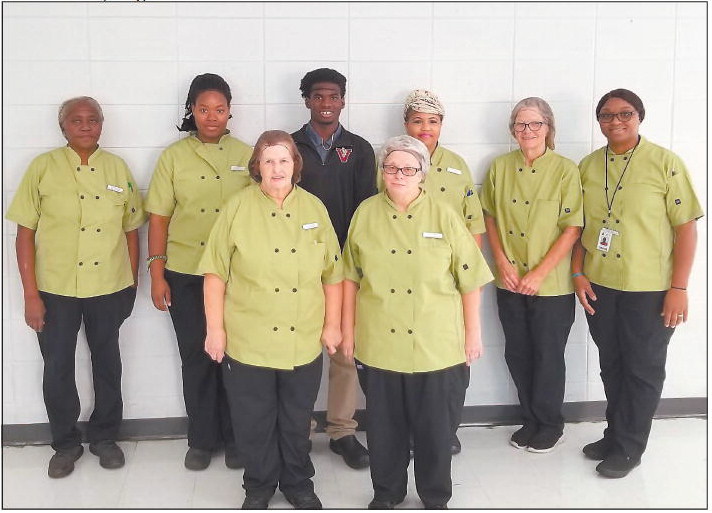 Courtesy of Vidalia City Schools
When young men and women graduate from Vidalia High School, it's always with hope that they have been given the skills to continue with their adult life. Whether it's going to college to further their education or learning a skill that will allow them to move into the workforce, it's celebrated by those who have helped along the way. So when a student does just that and then returns to work in the school system that helped prepare them for their next chapter in life, it becomes extra special.
Extra Special — that's just one of the many words you could use to describe Trey Carroll, a 2018 graduate of Vidalia High School. Polite, respectable, helpful, loyal, and exceptionally gifted are just a few more that fit the young man who once shook Parsons Gymnasium 'to the ground' after hitting a three-pointer in a Junior Varsity Basketball game. Th erearemanymoreadjectives that you could use to describe the now 22-year-old Carroll, but none than he is more proud of than 'employee' of the Vidalia City School System. 'This is a dream come true, I'm still an Indian,' said Carroll when asked what it meant to him to come back from graduating college and now working with the J.R. Trippe Middle School Cafeteria staff.
College? Did I forget to mention that Trey graduated from East Georgia's CHOICE Program earlier this spring? The CHOICE program is a two-year collegiate program culminating in the potential receipt of college course credit, workforce preparedness, and lifelong learning experiences. The East Georgia State College inclusion program is designed for students with intellectual and developmental disabilities who desire to pursue a complete college immersion experience.
And not only did Trey graduate but as he has for years at Vidalia High School, Trey impacted the instructors at East Georgia. 'I have had the pleasure of being in the company of Trey for two years,' said Shandreka Hill, Academic Advisor/Instructor of the CHOICE Program. 'The moment I met Mr. Carroll, his pleasant smile and ecstatic personality filled the room with such light. Trey has an expectancy to do great and give his all in every situation he encounters. He was always up for a challenge and made sure he was in good company,' Hill continued. 'Trey always took the initiative to study or find a mentor to help if needed with work.' His saying was, 'If I stay ahead, I don't have to worry about being behind.'
For anyone that knows Trey, those words have always rung true. Vidalia Head Basketball Coach and Athletic Director Tommy Dalley knows Trey as well as anyone, as Trey has served the Basketball Team as Manager since his freshman year in High School. 'I am so happy for Trey. To see his progress over the years has been absolutely awesome. He has such a tremendous spirit, and you can't help but be happy when he's around,' said Dalley. 'Trey has been a part of VHS basketball since his freshman year. He brings energy and a work ethic that is desired by most people. He absolutely loves Vidalia, and we love having him be a part of our school system.'
Trey definitely 'loves' Vidalia and the Indians. In fact, Trey said that coming back and getting a job so he could still be a part of the team was a goal of his when he went to East Georgia. According to Theresa Davis, Program Director of the CHOICE Program for Inclusive Learning at East Georgia, 'When Trey interviewed for the CHOICE program he was very shy and softspoken. He expressed a desire to continue his education. Trey stated that he had no idea that he would have a chance to attend college. During that interview, he expressed his desire to attend college and improve his academic and employment skills. He further shared that his dream is to have a good job that would afford him the opportunity to work and continue to assist Vidalia Indian's basketball team. We are beyond proud of Trey, and we know that he will do great things in life.' Trey, who's been a hit with 'the ladies' in the lunchroom, says that he appreciates the opportunity to go to East Georgia and learn skills that will help him with his adult life. 'My favorite part of attending East Georgia State College was having the opportunity to attend and meet new people. My favorite class was Public Speaking because I developed skills so that I could talk in front of crowds. And that helps me now, here in my job.'
Trey has made an impression on the staff at Trippe and is 'working hard', according to Juanita Monroe, the Manager of the J.R. Trippe lunchroom. 'Trey has fit right in, and we all love him here. He is a hard worker and is always willing to do extra. He will come to me and ask what I need to be done next,' she said with a big smile.
Sarah Craft, who serves as the system's Academic Coach for Special Education, was also beaming with pride, knowing that Trey was well on his way of accomplishing his goals in life. 'As the Special Education Academic Coach for Vidalia City Schools, I have had the great pleasure of getting to know Trey over the last several years. During my relationship with Trey, I have experienced an individual who has a kind heart towards peers and adults and exemplifi es love and joy every day. He was passionate about graduating from high school and furthering his education at East Georgia State College. Trey enjoys volunteering and serving others, and he is a leader to his peers. Trey carries himself in a polite, respectable manner and is exceptionally gifted at always maintaining a positive attitude in all his endeavors. We are so excited to have Trey back 'home' and for the opportunity for his employment at J.R. Trippe Middle School. I am confident that Trey will make an exceptional employee and touch the lives of many peers and adults throughout his career. The world continues to need compassionate and energetic people like Trey. We are so very proud of Trey and his accomplishments, and we know that he will serve as a role model for Vidalia City Schools students in years to come.'
So with Trey now firmly grounded in a job which he loves and enjoys, what word of advice would he give those who may want to follow his track to success? 'Just work really hard and always believe you can do anything you want to do.'

Trey Carroll