Posted on
Mr. Jack Taylor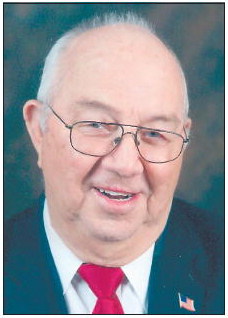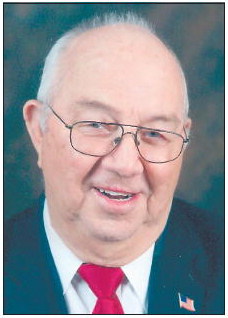 Mr. Jack Taylor
Mr. Jack Dean Taylor, age 88, of Vidalia, died Wednesday, August 26, 2020, at Meadows Health in Vidalia after a brief illness. He was born on April 30, 1932, in Lyons, Georgia. He was preceded in death by his parents, Joseph Edward Taylor and Ruby Coursey Taylor; sister, Josephine Spivey McCoy; and granddaughter, Georgia Leigh Gilchrist. Mr. Taylor is survived by his wife of sixty-seven years, Lucy Peacock Taylor; one daughter, Sherry Taylor Hatchett (Kim) of Fort Valley, GA; two sons, Steve Taylor (Keith) and John Taylor (Anita), both of Vidalia; one sister, Betty Taylor Davis of Augusta; grandchildren, Claire Taylor Clark (Jason), Matt Taylor (Mallory), Kimberly McBride, Scott Taylor (Kelli), Leigh Taylor Brooks (Tyrone); and great-grandchildren, Jackson McBride, Libby Clark, Georgia McBride, Logan Clark, Cannen Brooks, Cason Brooks, Beckham Taylor, and Kaiden Gardner. Jack graduated from Lyons High School in 1949, and then joined the U.S. Army where he served for four years. He married the love of his life, Lucy, in April of 1953. He and Lucy moved to Atlanta in the summer of 1953 for him to attend Georgia Institute of Technology. He graduated in 1959 with a Bachelor's degree in Industrial Management. After moving several times, Jack and Lucy settled in Fort Valley, Georgia, where he took a job with Blue Bird Body Company. During his time spent in Fort Valley, he dedicated countless hours to serving the community as Scoutmaster for Troop 59, where he led both sons to become Eagle Scouts. Jack was awarded the Silver Beaver Award in scouting. He also served as a Peach County Commissioner for 8 years. He and Lucy were an integral part of Fort Valley United Methodist Church where they worked with children, youth, and adult groups. After 29 years of service, Jack retired from Blue Bird.
Due to his love of serving the public, Jack enrolled in Fort Valley State University to obtain a Teaching Certificate for Middle Grades. He then taught 7th and 8th grade math at Fort Valley Middle School for the next 8 years. In 2001, he and Lucy returned to Vidalia to live at the homeplace. He spent his retirement years substitute teaching for Toombs County Schools. During this time, he left a lasting legacy with many students and faculty, many of whom have fond memories of his "life lessons." He also spent countless hours working in his wood shop. He built many trunks, jewelry boxes, bird houses, and other trinkets that he shared with friends and other special people that crossed his path.
During his spare time, he bought and passed out a "truckload" of the good candy. His only charge was a smile. He affectionately became known as the "Candy Man." He was also an avid traveler and bridge player. Even more than the love for his family and community, Jack loved the Lord and attended Vidalia First United Methodist Church. Every part of his day was fortified by his faith in God. This was evident in his daily devotions and his morning prayers. He prayed for each family member by name, each and every morning. He shared his faith with everyone he encountered and never met a stranger. Jack was a man that truly loved life every single day.
A graveside funeral service was held Saturday, August 29, at 10:00 a.m. in Pinecrest Cemetery, with Reverend David Blalock and Reverend Jim Smith officiating.
In lieu of flowers, memorial contributions may be made to Vidalia First United Methodist Church, P.O. Box 150, Vidalia, GA 30475.
Ronald V. Hall
FUNERAL HOME
'Memories, of a Lifetime of Love'
Full Paid Obituary