Posted on
Councilman Gregory Johnson Announces Mayoral Candidacy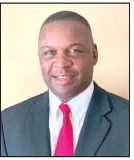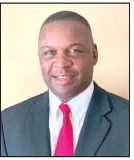 Vidalia City Councilman Gregory Johnson has announced his candidacy for the Vidalia mayor's post. Johnson was elected to represent Ward 2 in 2017.
A special election to fill the unexpired term of the late Mayor Ronnie Dixon will be held in conjunction with the November 3 presidential election. Qualifying for the post was set August 24-26.
Born and raised in Vidalia, Johnson is married to Tammie Johnson and they have two sons, Derrick and Gregory. Johnson is a 1981 graduate of Vidalia High School and a graduate of Long Beach City College, in Long Beach, California.
Johnson is the owner of Johnson Roofing & Construction, Founder of the Boys & Girls Club of Toombs County and Chairman Deacon at Mt. Zion Missionary Baptist Church. "It was an honor and a privilege to work alongside Mayor Ronnie Dixon for the past few years. If given the opportunity to serve the great city of Vidalia as mayor, I look forward to continuing the commitment, dedication, and continued from page
strong leadership required to move our city forward," Johnson said.
Johnson anticipates meeting with members of the Vidalia community at an upcoming meet and greet. The date and time for the meet and greet are still pending. The event will be conducted virtually to respect social distancing recommendations.