Posted on
Indians Split Games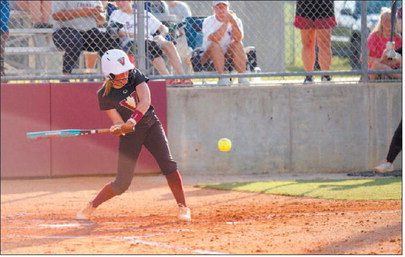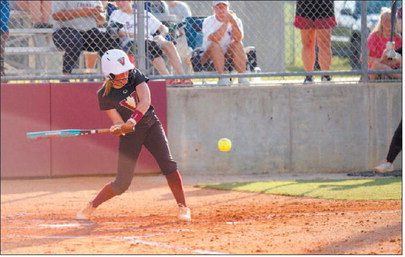 The Vidalia High School Indians softball team got just one game in last week as they had another cancelled due to the weather later in the week. On Tuesday the Indians had their home opener against South Effingham. VHS played a good game but came up just short to the 6A Mustangs. On Monday of this week the Indians took on the Bulldogs of Emanuel County Institute and picked up a win.
VHS vs. S. Effingham
In the top of the first inning the Mustangs got a lead off triple and then followed that up with a single up the middle to take the early lead, 1-0. An error brought in another run to put South Effingham on top 2-0. VHS settled down and got out of the inning without allowing another run.
The Mustangs added a run in the top of the third inning and then two more in the fourth inning as they built up a 5-0 lead.
VHS got on the board in the fourth inning. The game went into a lightning delay that lasted for an hour, but when they got back to the action the Indians plated two more runs in the fifth inning to close the lead to 5-3.
Neither team scored in the sixth inning, and the Indians came up in the seventh, but couldn't get any runs across the
by
plate. VHS fell 5-3.
VHS vs. ECI
Two VHS pitchers combined to give up just one hit against ECI at home on Monday night. Bailey Holland got the start in the circle and threw five innings with seven strikeouts, with Madison Starr coming in to close out the game, the final two innings.
VHS had one big inning that was the difference in the game as they scored four runs in the bottom of the fourth inning. Tori Wright led the way at the plate for the Indians with two hits and an RBI. Lydia Smith and Starr both hit in runs as well.
Vidalia will be back in action on Thursday evening at home against Jeff Davis. This is the first Region game of the year for the Indians. They will then travel to the Crisp County Watermelon Invitational on Friday where they will play Morgan County and Brantley County.