Posted on
editorials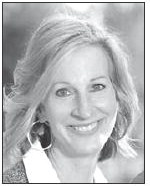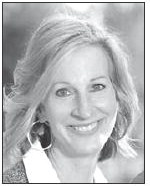 Chicken Pot Pie
Call me crazy, but I love those little single-serving Banquet chicken pot pies — the ones you buy in the freezer section of the grocery store. They aren't very good, but I devour them as if they are something whipped up by a chef de cuisine at a five-star restaurant. I savor each fork full.
After I pull it out of the oven or microwave, I flip the pie upside down and plop it onto my plate. I gently lift the pie pan being careful not to bust the crust. I wait three or four minutes, allowing it to cool off a bit, then I cut into the doughy crust with my fork. That's when the magic happens. The gravy oozes out onto my plate like hot lava escaping from a volcano, and I see little green peas, bright orange carrots, and chunks of potatoes and chicken.
Again, they aren't very good, so you may be wondering why I'm fond of them. Because eating a small chicken pot pie is like going home again — like revisiting my childhood. I bet I ate 500 or more Banquet chicken pot pies when I was growing up. It was something my mother kept in our freezer, and after I got old enough to cook a few things for myself, chicken pot pies were my lunch or snack of choice, along with good ol' Campbell's chicken noodle soup. I cooked the little pies in a little toaster oven until the crusts turned golden brown and ate them in front of the television set while watching reruns of "The Flintstones," "The Brady Bunch," "The Partridge Family," "Gilligan's Island," "Lost in Space," "Match Game," or "To Tell the Truth."
To be fair, I think they had more stuff in them back then — almost fifty years ago. Still, I eat them every now and then for nostalgia's sake. Chicken pot pie is one of my go-to comfort foods, especially when I miss my family and am feeling a little homesick.
My mother likes chicken pot pie, too. She called me a few years ago with urgent breaking news.
"Kentucky Fried Chicken has come out with a chicken pot pie, and it's so good," she told me that day. "You've got to try one. Johnny and I just love them."
The following week, I worked out of town one day and around lunch time, I got hungry and needed to find something to eat. Remembering that mom had given an excited seal of approval, I parked in a KFC parking lot, stepped up to the counter, and ordered "one chicken pot pie and a medium sweet tea."
A stranger standing next to me in line leaned over, smiled, and said, "Oh, those are so good. I had one last week."
Mmmm. It was actually very delicious — packed with lots of vegetables and meat with an expansive buttery, crisp crust over the top. I shouldn't have been surprised that KFC — the chicken experts — rolled out a betterthan- average chicken pot pie, but I was.
So last month when Mom's birthday rolled around, I decided to have a big chicken pot pie delivered to her house. I found one that looked dense and delicious on the Harry & David website, and it just so happened that I had a coupon that gave me a 20 percent discount. I ordered one for her.
"It was pretty good," she told me the following week.
"Was it as dense and spectacular as the picture on the box?" I asked her.
"No," she answered honestly. "It didn't look a thing like the picture, but it was still good."
I cussed Harry & David under my breath for tricking me with their false advertising.
A few days ago, just after my own birthday, a box arrived addressed to me from Harry & David. I opened it to find my very own frozen chicken pot pie, shipped in dry ice, courtesy of some of my coworkers in Dalton. My husband and I ate half of it last night for supper, and it was pretty good — much better than the little Banquet pot pies — but Mom was right when she said it did not resemble the impressive, packed-with-colorful-vegetables pie pictured on the box.
Grandmother Jarriel's pecan pie. Grandmother Lanier's fried apple tarts. Mom's buttermilk biscuits and chicken and dumplings. Aunt Nell's peanut brittle. Aunt Monteen's baked beans. It's funny how a food or flavor can take me back to my childhood. Chicken pot pie connects me to my past, my loved ones and to home sweet home. Oh how I relish those little pies.