Posted on
RTCA Holds Homecoming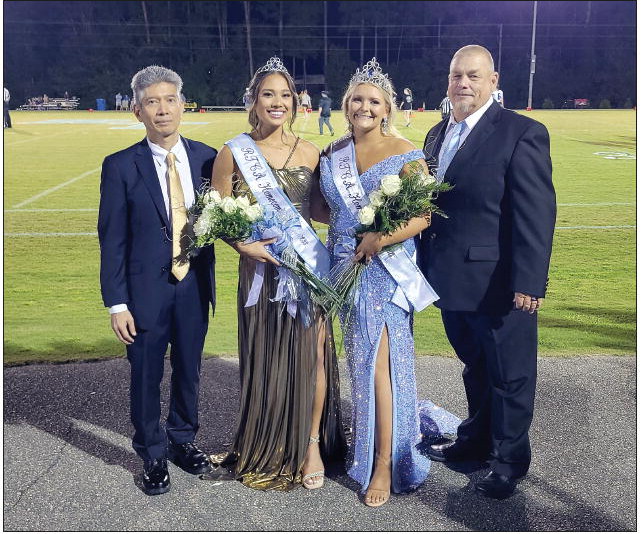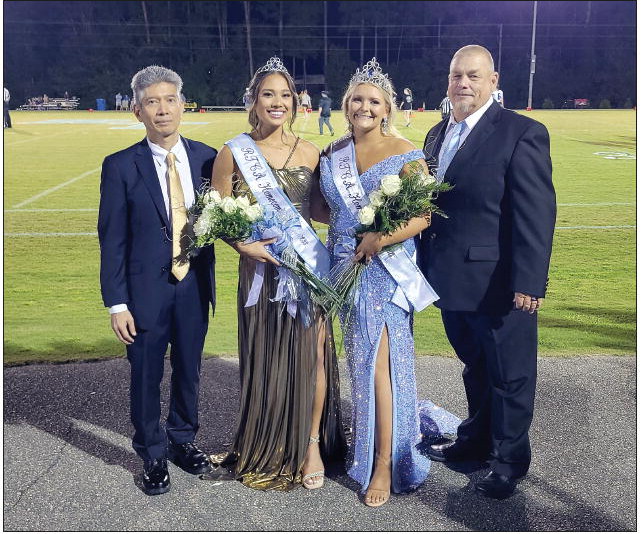 Courtesy of RTCA
Robert Toombs Christian Academy's Crusaders defeated Georgia Christian Friday night for their Homecoming Game. It was a dominant performace from RTCA as they rolled to a 49-0 win. During halftime of the game the homecoming queen and princess were crowned. The 2023 Homecoming Queen was Haylie Kight, and the Homecoming Princess was Kylie Acosta.
RTCA wasted no time putting points on the board as David Hill broke free on the first play of the game for a 76-yard touchdown. Hayden Meeks added the PAT for a 7-0 lead. Hill added another touchdown later in the first quarter on a 17-yard run as RTCA took a 14-0 lead after the Meeks extra point.
In the second quarter the Crusaders put the game out of reach for Georgia Christian. Elijah Baker scored on a 63yard run, and Aaron Hankerson added a 79-yard touchdown as RTCA took control.
Hayden Kight found Tripp Durden for an 18-yard touchdown pass, and then just as the half was coming to an end, they connected on a 61-yard touchdown.
In the second half it was a running clock, and RTCA added just one more score with Hankerson taking it in from 14 yard out. RTCA cruised to the 49-0 win over Georgia Christian.
Hill led the way with 132 yards on the ground and 2 touchdowns. Kight continued from page
threw for 82 yards and 2 scores, and Durden had 79 receiving yards with 2 touchdowns.
Head Coach Matt Meeks said, "It was a great team win. We executed extremely well on both sides of the ball. Offensively, we amassed right at 500 total yards, and on defense we held GCS to a total of 30 yards. I'm extremely proud of the effort and energy our guys played with. It all starts up front with the offensive and defensive lines, and those guys played tremendously all night. I'm proud of the way we are coming together and are hopefully trending in the upward direction."
This week RTCA will be in Savannah to take on St. Andrews with kickoff at 7:30 p.m.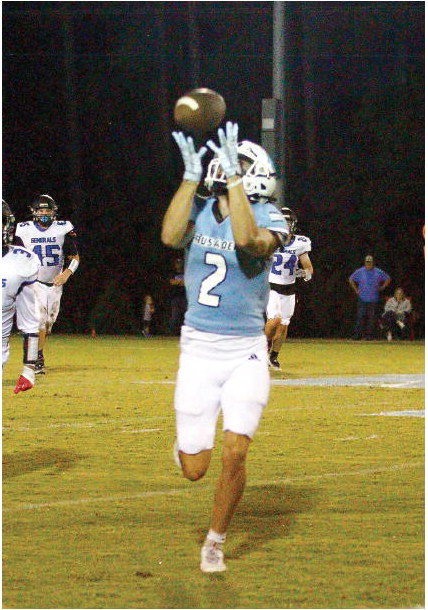 Tripp Durden hauls in a pass from Hayden Kight, turns up field and takes it to the house for a touchdown.Photo by Mike Branch