Posted on
Wheeler Wins Rivalry Game Over MCHS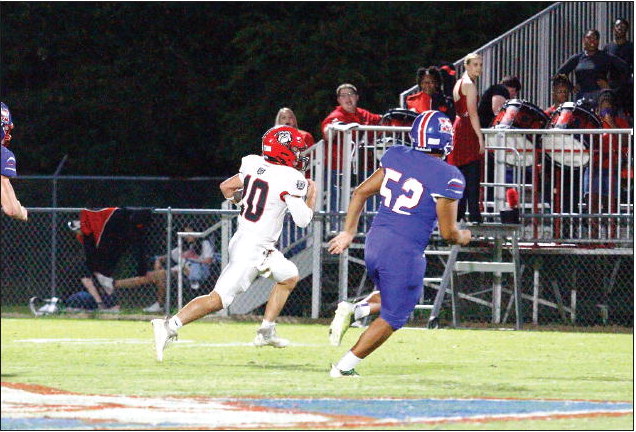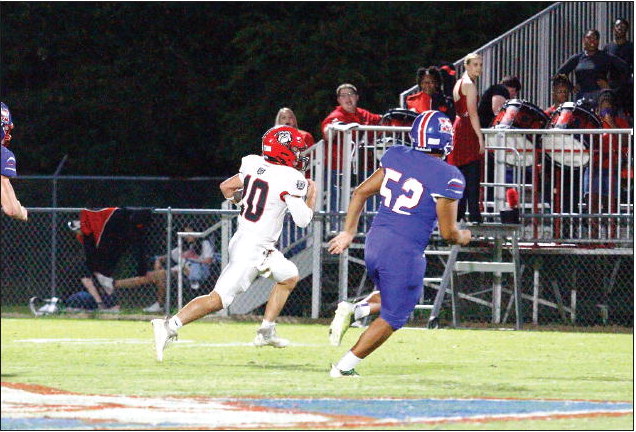 Courtesy of Brent Owens
The Wheeler County High School Bulldogs football team have bragging rights over their next-door neighbors, the Eagles of Montgomery County High School, for another year after beating the Eagles 40-14 in front of a big crowd on Friday night. The win takes Wheeler's record to 2-2 on the season and drops Montgomery's record to 0-3.
Wheeler didn't waste any time in the game as they took the opening drive of the game 50 yards for the score, giving the bulldogs a 7-0 lead. The following drive, the Bulldogs blocked an Eagle punt and got in the endzone once again to make the lead 14-0. After a 3 and out by MOCO, the Bulldogs once again scored on their next drive to increase their lead to 20-0 after the first quarter. Neither team was able to score in the second quarter, leaving the score 20-0-Wheeler at half.
Montgomery came out after half time and was able to take momentum of the game. The Eagles scored on their first series after half time when quarterback Joseph Owens found Jordyn Patterson for a 35-yard touchdown pass to make the score 20-7. The following drive for the Eagles, Owens once again found Patterson for a touchdown pass, this time a 77 yard continued from page
catch and run down the sideline, to tighten the score to 20-14.
However, Wheeler County regained the momentum for the remainder of the game and used their powerful running game and timely passes to add three more touchdowns to seal the victory 40- 14.
Montgomery was led on offense by quarterback Joseph Owens, who finished the night with 9 completions on 18 passing attempts for 194 yards passing and 2 touchdowns. His primary target on the night was Jordyn Patterson, who finished the game with 5 catches for 153 yards and 2 touchdowns. The Eagles were led on defense by linebacker Darius Wells, who finished the night with 20 tackles.
Wheeler County hosts Claxton Friday night, and Montgomery hosts Telfair County for their Homecoming Game. Kickoff for both games is at 7:30 p.m.