Posted on
Loran

- Smith Dell McGee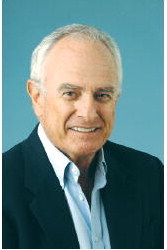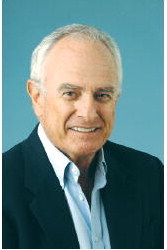 Loran
Few people have figured as prominently in Georgia's ascent to the summit of college football as Dell McGee, the Bulldogs' run game coordinator and running backs coach. A man who takes compelling pride in his work, Dell has tutored a slew of outstanding running backs in his time in Athens, and he's built a reputation as a stellar recruiter. But he's done so in a low-key style that neither seeks nor attracts attention.
Dell is a very private man who belongs to the fraternity of men whose action speaks louder than words. Yet no one relates to high school football prospects more effectively than this man. He communicates with them as if he were their favorite uncle. He builds instant rapport and a bond that feels as secure as Fort Knox.
Once Dell connects with a prospect, you can pretty much apply the modus operandi of the Royal Mounted Police. "He always gets his man." Among those he has recruited and/ or coached are Sony Michel, Nick Chubb, and D'Andre Swift, as well as NFL draftees from the championship team, James Cook and Zamir White.
Born in Columbus, Ga., Dell moved with his family to Alameda, Calif., when he was three years old. They returned to Columbus when he was in grade school.
He was soon excelling at all athletic activities. He was good enough at Kendrick High School to get the attention of Coach Pat Dye's staff at Auburn, and he signed with the Tigers. When Dye retired after the 1992 season, Dell finished out his playing career with the Tigers, enjoying firstteam status as a nickel back.
A memorable moment for Dell came in the Iron Bowl against Alabama in 1993. His fourth-quarter interception of quarterback Jay Barker helped preserve a 22-14 Auburn victory. Beating Alabama is always cause for celebration on the Plains, but this win capped an undefeated, 11-0 season and extended what became a 20-game win streak for the Tigers of coach Terry Bowden.
Dell enjoyed a brief professional career that included stints with the Arizona Cardinals, the Rhein Fire of NFL Europe, the Detroit Lions and the XFL. He began a coaching career in the high school ranks, highlighted by seven successful years at Carver in his hometown. All seven of his Tiger teams won 10 or more games, including a 15-0 campaign for the state AAA championship in 2007.
Today, he looks back on his time with Dye, a former Georgia All-American, as an invaluable learning experience. "Coach Dye taught me to be a man," Dell says. "He made you aware that little things can be very important, that you should never complain about hard work and that everything should be black and white—no gray area.
"He was a down-to-earth guy continued from page
whose competitive nature was obvious, and I learned a lot from him. When it came to recruiting, he had the view that it was important to be yourself and know everything there is to know about the kid you are recruiting."
Time spent with Dye and Terry Bowden was important in developing his own recruiting philosophy. It begins with his widespread contacts. Dell knows high school coaches all over the country and they respect him, his work ethic and his integrity. They know kids will be in good hands if they choose Georgia.
Finding out as much as possible with a high school prospect is given the highest priority with Dell, who makes it his business to find out who influences the prospect, who he listens to most often and who he seeks for advice.
Further, it is important to learn about the prospect's work ethic, his character and his attitude about his academic status. Dell maintains rapport with kids when he signs them, even when he is not their position coach.
To learn about a kid as an athlete, he places high emphasis on videotape study. He reviews tape at his home office, even on the phone when he is on an airplane.
With an ability to relate to any kid, regardless of his background, Dell recruits the parents, too. He wants them to know their son's best interest is of paramount concern for him as their coach.
"It is pretty simple," he says. "When a parent gives me their son, I want to return him as a man."