Posted on
VHS & ECI Battle To Tie In Scrimmage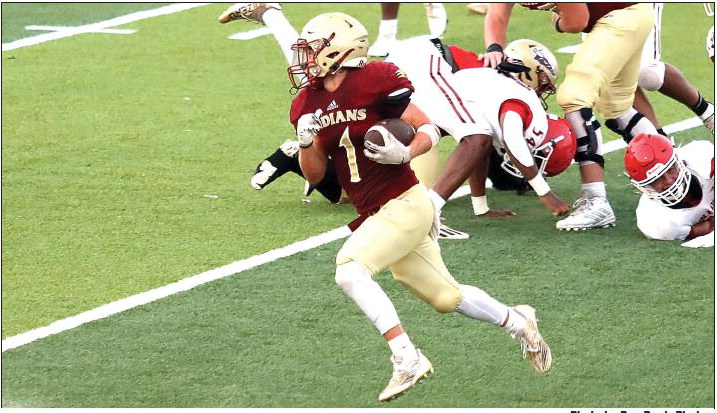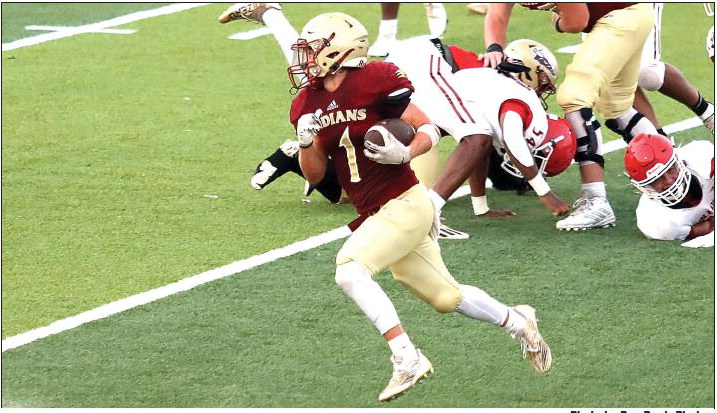 Courtesy of VHS
The Vidalia High School football team held a scrimmage against the Bulldogs of Emanuela County Intitute last Friday night.The game ended in a 14-14 tie between the two teams.
In a game which Vidalia High School Coach Rodney Garvin described as a "Clint Eastwood western" the Vidalia Indians ended their preseason scrimmage with ECI in a 1414 tie. "It was The Good, the Bad and the Ugly" said Garvin, who saw his offense rush for 194 yards on the night and two touchdowns. The first coming on a 30-yard run by senior Antonio Barron, and the second a 3-yard plunge by Jamarion Phillips The 'good' said Garvin, "was the fan turnout for the scrimmage and our team's overall effort grade. The 'bad' was our short yardage run defense and open field passing game. The 'ugly' was goal line defense before the half and way too many penalties. Saying all of that we have only been in full pads three days and had no idea what ECI was going to run because it is the first scrimmage of the season. Changes will come and we will improve because these kids are willing to work!"
The Indians will go back to work this week in preparation for the opening of the 2023 season when they travel to Guyton to face South Effingham on August 18.