Posted on
VRD Swims At State Meet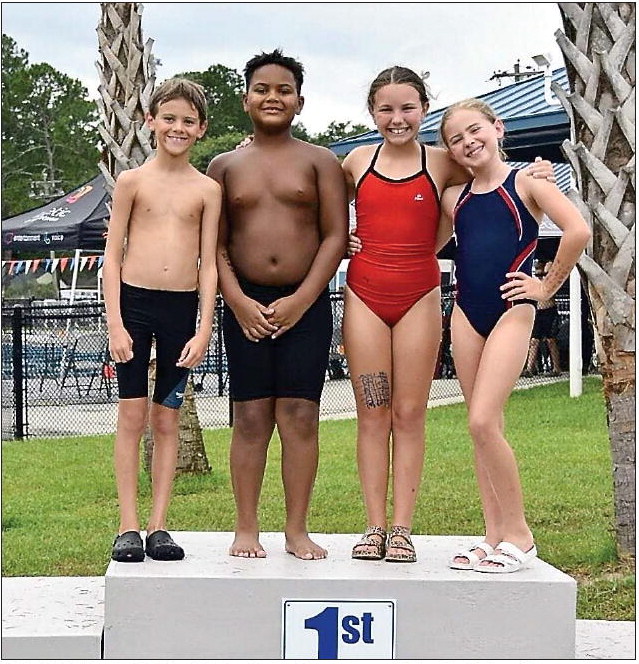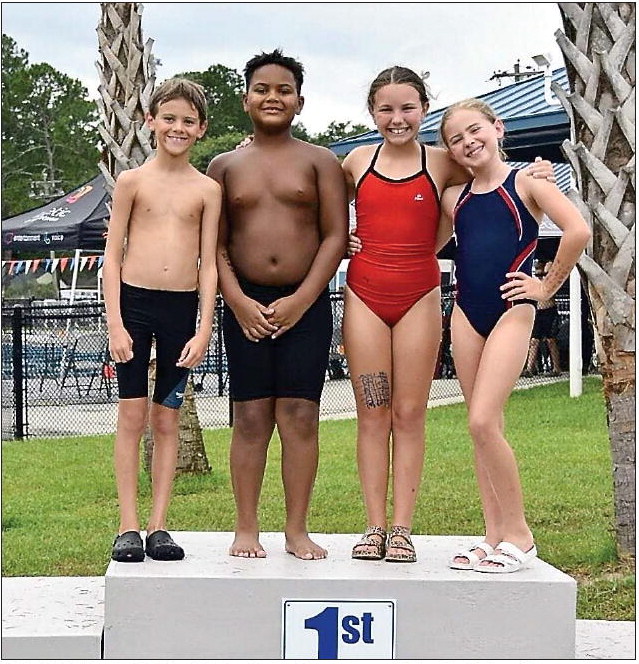 The Vidalia Recrection Department swim team was in Moultrie last week to compete in the GRPA State Swim Meet. Preliminaries were held on Friday, with swimmers age 6-10 competing in the morning and ages 11-18 swimming in the afternoon. The top 8 from each event went on to compete again on Saturday for finals and State Awards.
The following swimmers made up this year's State Competition Team: Bianca Allred, Isabella Allred, Aeriona Birkheimer, Reece Brown, Kylie Carroll, Kyndal Carroll, Brocktron Estrada, Carson McClendon, Ginny Meredith, Autumn Moore, Easton Moore, Alex Morgan, Hailey Morgan, Isabella Morgan, Savannah Lee Powell, Jackson Tomlin, Jillian Tomlin, Gracy Pearl West, Murphy Wheeler, Kyrell Williams, MaeKayla Williams, Zaylen Williams, Aubree Zorn, and Mason Zorn.
They are under the leadership of coaches Conley Brown, Reece Brown, Jake Davis, and Autumn Harris.
At the State Swim Meet VRD brought home two State Championships. Isabella Morgan took home the title in the 7-8-year-old, 25-yard backstroke. And the team of Easton Moore, Carson McLendon, Aubree Zorn, and Ginny Meredith won in the mixed 10U, 100-yard relay.
VRD 10U Mixed, 100-Yard Relay State Champions – (L to R): Easton Moore, Carson McLendon, Aubree Zorn, and Ginny Meredith.
VRD 8U 25-Yard Backstroke State Champion – Isabella Morgan.