Posted on
VRD 8U Take Lyons Tourney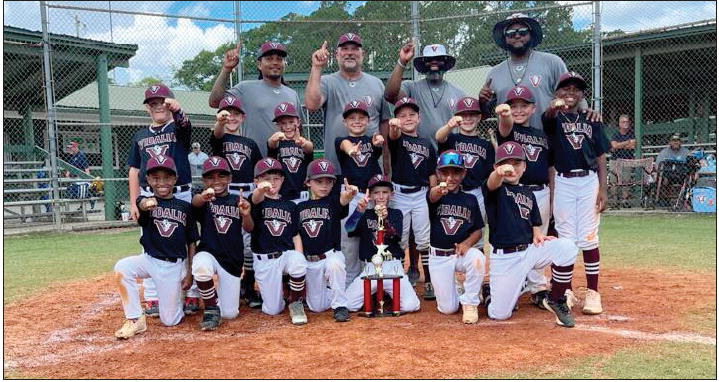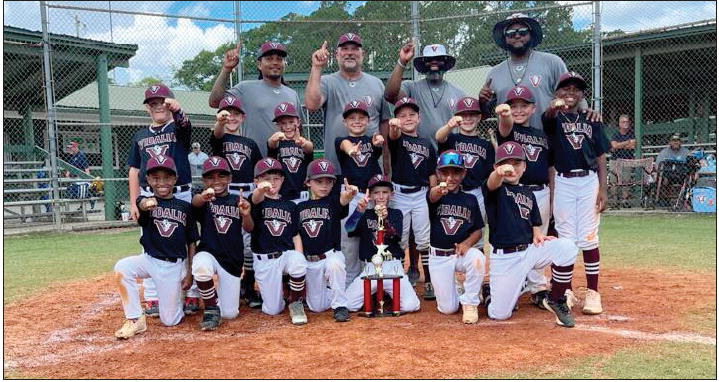 The Vidalia Recreation Department 8U baseball team took the top spot in the 60th Annual Lyon Youth tournament last week at Partin Park. Lyons also made a run in the tournament before falling in the semifinals to Jeff Davis.
In the first round Lyons kicked things off with an easy win over Evans County. Lyons won the game by the score of 12-0. Vidalia Gold also won their first game of the tournament as they defeated Jenkins County 16-4.
In the second round Lyons rolled over Long County with a 17-2 victory. Vidalia Gold fell to Swainsboro 21-14 in a high scoring contest. The Vidalia Maroon team played their first game after a first round bye, and beat Candler County 12-0.
In the quarterfinals of the winners' bracket Lyons defeated Swainsboro 14-2 to move into the semifinals. That put Vidalia and Jeff Davis Navy in the other game and Vidalia took the win, 11-3, to set up a cross-county matchup.
In that semifinal game Vidalia Maroon came out on top 9-4 to move into the Championship Game. That also sent Lyons into the losers' bracket.
In the losers' bracket Vidalia Gold dropped their game against Glennville, 9-1, to end their tournament.
Lyons had to face Jeff Davis Navy in the semifinals of the losers' bracket, and things did not go their way as JD took the win, 7-3. That put Jeff Davis in the finals against Vidalia Maroon. The Lyons Tournament Championship Game was the game of the year so far for an undefeated Vidalia team. The score was 0-0 after six innings against a well coached Jeff Davis team. Both teams at this point had played a clean error free game.
With the score knotted at 0-0, the game went to extra innings. JD scored first in the top of the seventh inning to take the lead. Vidalia got two runners on base in the bottom of the seventh. The next batter hit a double in the left field corner to score two runs and give VRD a walk off victory over Jeff Davis, 2-1.
With the win the VRD boys have won three straight tournaments without losing a game.