Posted on
Lyons 10U Girls Win Title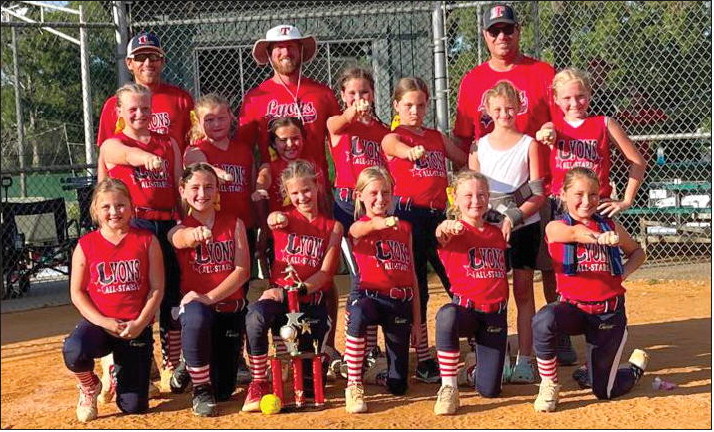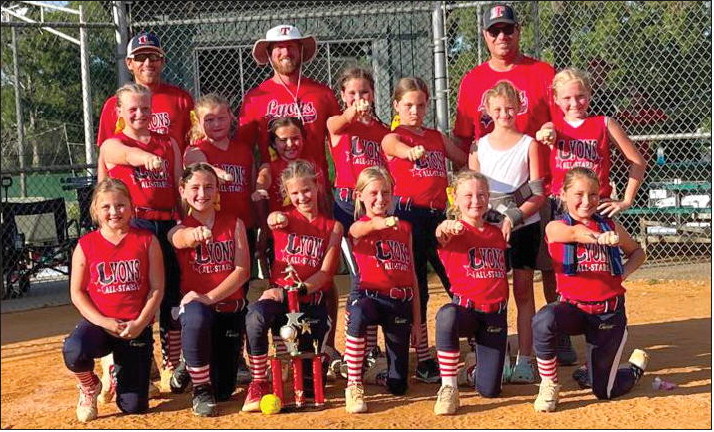 The 60th Annual Lyons Youth Tournament wrapped up last week at Partin Park. In the 10U Softball Tournament Lyons went the distance and came away as the Tournament Champions. Vidalia had a good showing as well as they took third place in the tournament.
Lyons had a bye in the first round of the tournament. Vidalia faced off with Bacon County in their first round game. Vidalia pulled away to take the win, 8-4, over Bacon. Up next for VRD was Appling County. This was a close game, but in the end the girls from Vidalia took the win. Vidalia won the game by the score of 9-7.
Lyons rolled in their first game of the tournament. They went up against Chandler County, but it was all Lyons. LRD took the win 20-0 over the girls from Metter. Lyons went up against Long County in the next round and took care of business in that game as well. Lyons pulled out to a big lead, and won the game 15-5 over Long.
Vidalia took on Swainsboro in the quarterfinals of the winners' bracket and lost a close game. Vidalia battled but came up short as Swainsboro won the game 15-11.
The win for Lyons continued from page
moved them into the semifinals against Swainsboro. In one of the best games of the tournament, Lyons fought all the way to the end to claim the victory. Lyons outlasted Swainsboro, 14-13, to move into the Championship Game. In the losers' bracket VRD pulled out a 19-16 win over Bacon County, and then in the quarterfinals blew out Long County 15-3. Those wins put Vidalia in a rematch with Swainsboro for a chance to play in the Championship Game.
It was not to be, though, for VRD as they lost to Swainsboro 10-5 to end their run in the tournament.
That put Lyons and Swainsboro in the Championship Game for a rematch. This time Lyons defense kept Swainsboro from racking up the runs. Lyons, on the other hand, kept their bats going as they plated 15 runs on the way to a 15-7 victory and the Championship.